You can listen to this message on the Podcast!
To get to this episode on the podcast, just click on one of the following sites:
Perhaps, We Need to Go Back to Kindergarten

?
Recently, I was scrolling through Twitter, reading posts, and watching videos.
In just a short period, I saw so much crazy that I put down my phone – astonished with how unbelievable things have become – all around us.
There were high school girls full-blown fist-fighting and punching each other in class.
In another video, strangers were hitting other strangers on public streets – for no apparent reason.
In yet another, an elderly man was being pushed down by a much younger man – as he was minding his own business.
It's crazy:
People yelling at other people.
Families fighting.
Even at church, people are having a hard time getting along!
Truly, so much bad behavior is happening all around us!
What is going on

?
Maybe you have wondered that as well?
And, what can we do to improve things – at least in our little part of the world?
How can we improve our relationships – in our towns, our neighborhoods, our workplaces, and in our families?
In my opinion

…
Honestly, I believe that the pressure cooker of the last couple of years has taken its toll on us!
People are boiling over and spilling out their hurts all over the place.
The pressure is understandable, but our reactions don't have to be crazy!
In fact, as believers… we don't have to behave or react just like everyone else!
The Bible tells us we are CALLED to behave differently!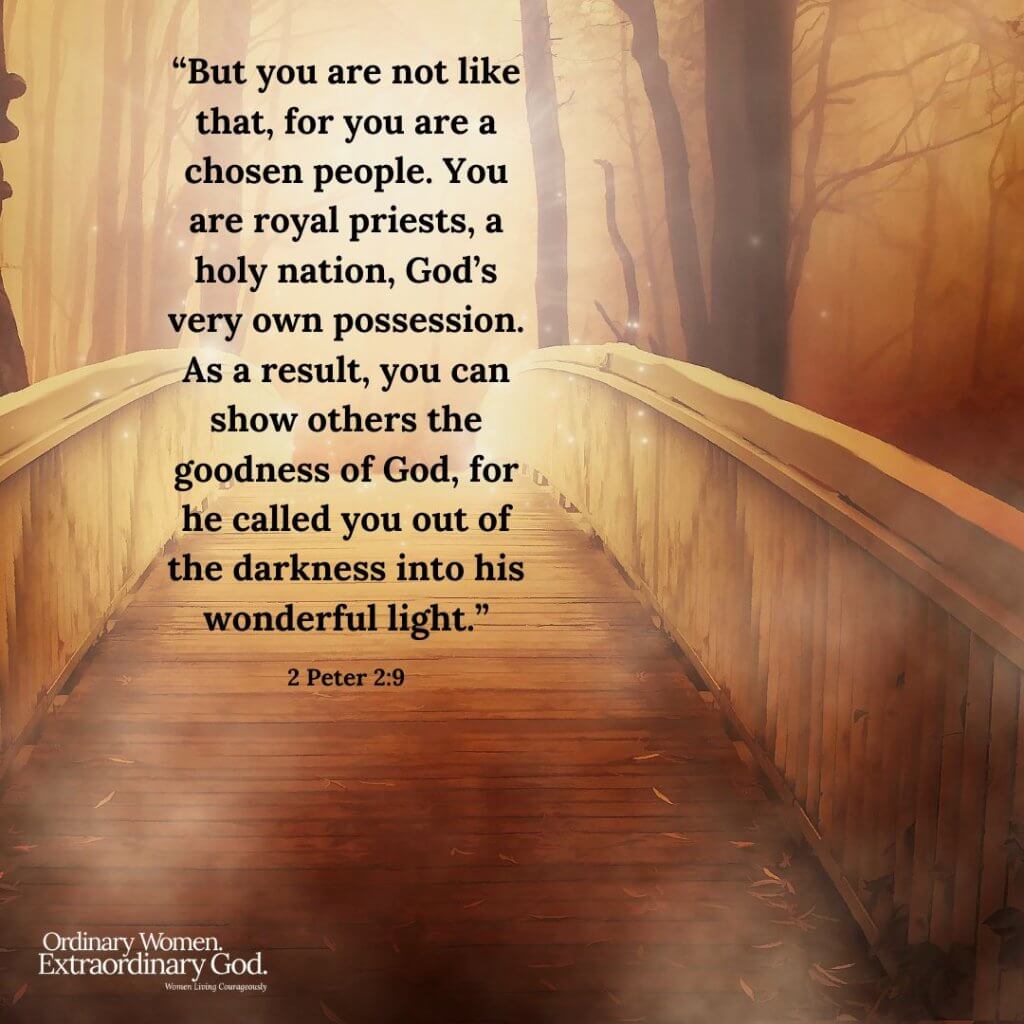 Living in a crazy culture doesn't excuse us from doing the right thing

!
2 Peter 2:9 reminds us of this fact –
"But you are not like that, for you are a chosen people.
You are royal priests, a holy nation, God's very own possession.
As a result, you can show others the goodness of God, for he called you out of the darkness into his wonderful light."
Pastor Adrian Rogers shared it this way:
"The same Jesus Who turned water into wine can transform your home, your life, your family, and your future.
He is still in the miracle-working business and His business is the business of transformation."
Pastor Rogers also said…
"A church is an incubator, a nursery, a grade school.
You start where people are and move them to where they need to be."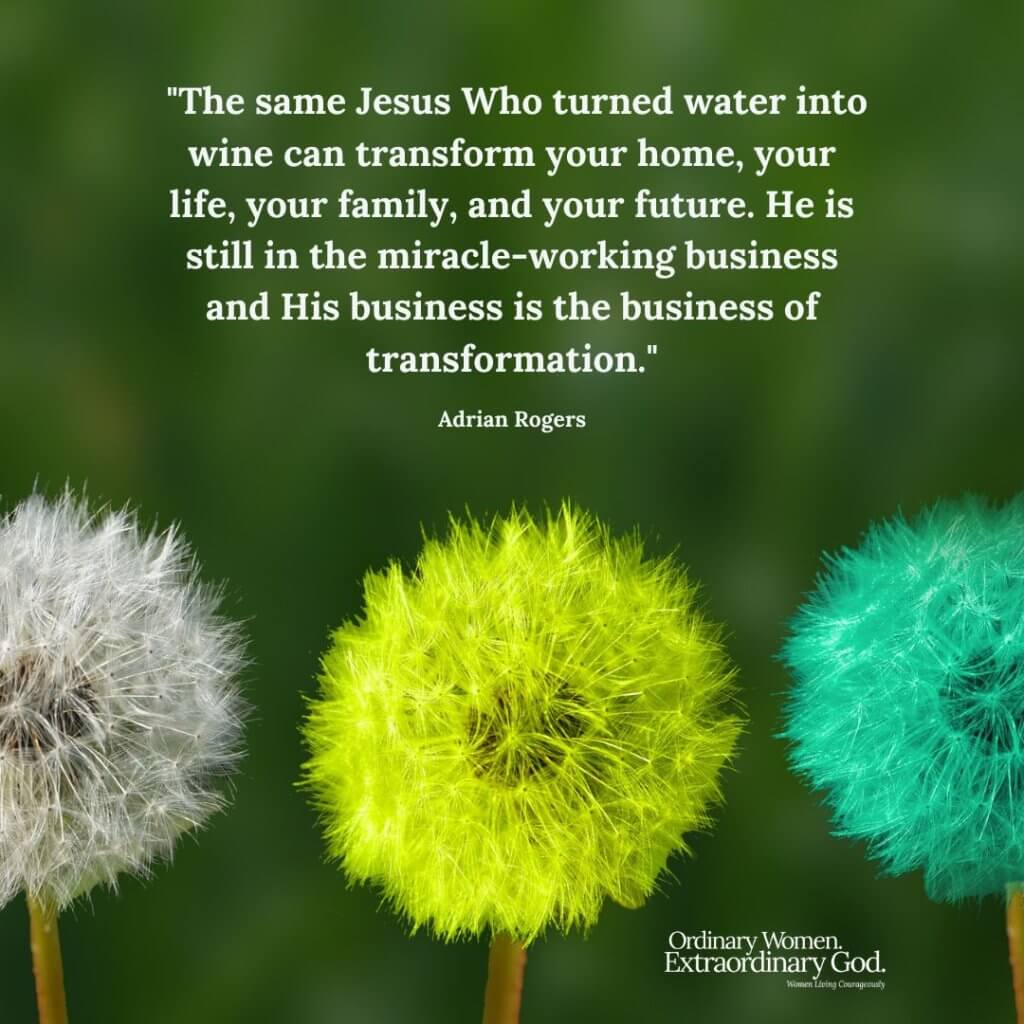 What's the Cure? Maybe we need to go back to Kindergarten

?
Maybe it's time to go back to grade school?
Reading these quotes, these verses, and thinking about all of the crazy in our world, I thought…
Maybe we do need to go back to kindergarten or grade school and be reminded about some of those principles of common courtesy, respect, and decency.
My Grade School Experience
As an elementary school teacher for many years, I always had the same routine: go over the rules on the first day of class.
I would make sure every child knew what was expected and needed for all of us to get along, thrive, learn, and survive in a 1,100-square-foot classroom.
For seven years, I instructed my students on the principles that would make things "GEL" in our little world.
And, for seven years, I can tell you there was so much harmony, peace, learning, instruction, creativity, and lots of laughter.
Would you like a Sample

?
I'd like to give you just a little sample of what I (and so many others taught our students).
Perhaps you remember some guidelines like these or taught them yourself.
These were the five rules/guidelines that hung on a huge poster in the front of every class where I ever taught.
(Honestly, I've amended these and used them in church groups, adult small groups, and many settings.)
Classroom Rules
First Rule – Keep your hands, feet, and objects to yourself. (Just this one could change our world!)
Second Rule – When someone else is talking, don't interrupt. Let them finish.
Third Rule – Show respect to yourself and everyone around you.
Fourth Rule – Clean up after yourself. Throw your own trash away.
Fifth Rule – Listen well and follow all directions you are given.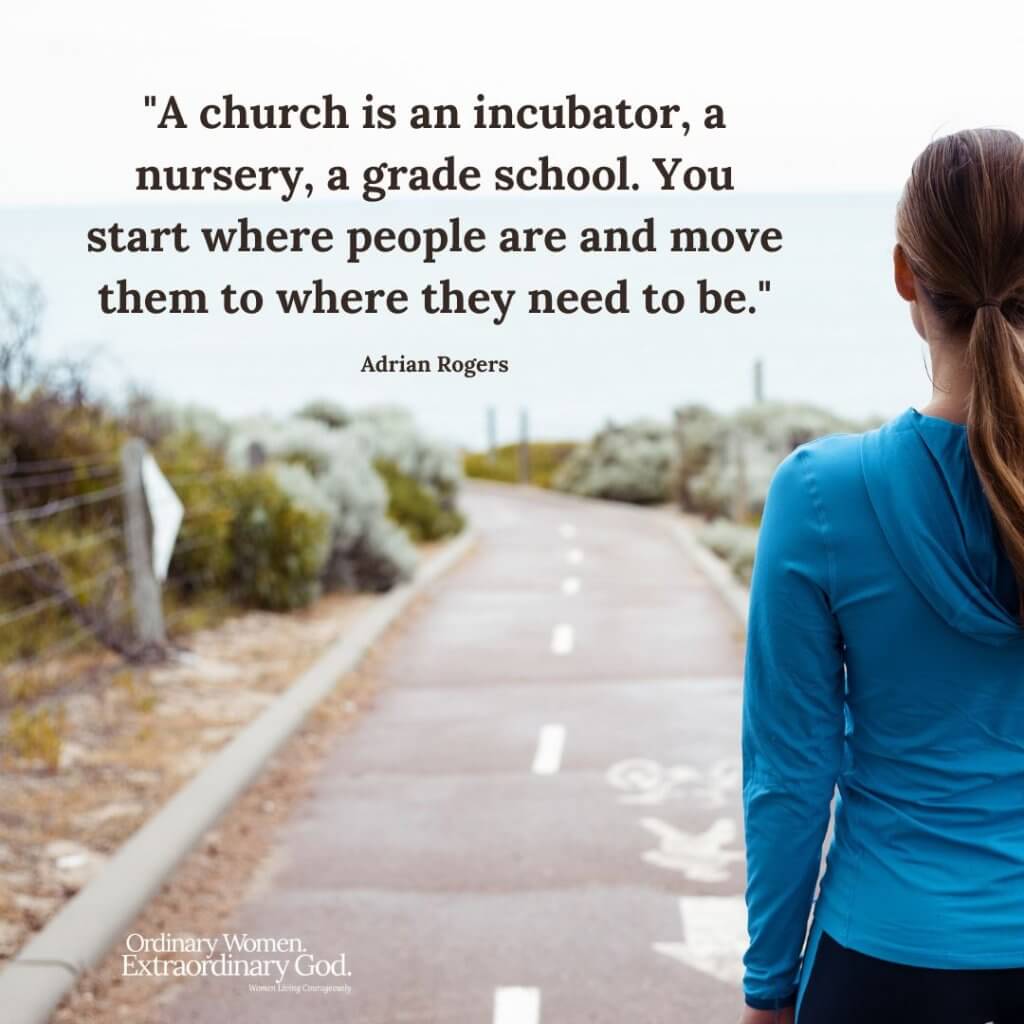 Perhaps, We Need to Go Back to Kindergarten

?
That's it! They are not complicated or fancy.
They aren't really difficult!
There is nothing magic.
But we need a refresher course out there!
We may need to start hanging classroom posters in restaurants, churches, subway stations, and all over the place.
We may need to remind people about how to treat other people again.
And, just like great classroom teachers, we may need to remind them regularly about how to get along!!
What's the Bottom Line

?
In essence, it's all about kindness, respect, and decency.
You do not even need to know Jesus to show those traits.
However, those of us who do know Jesus should be the kindest, most respectful, and most decent people on this planet!
We should be the ones leading the kindness and decency brigade!
I love this quote from author Dietrich Bonhoeffer –
"Your life as a Christian should make nonbelievers question their disbelief in God."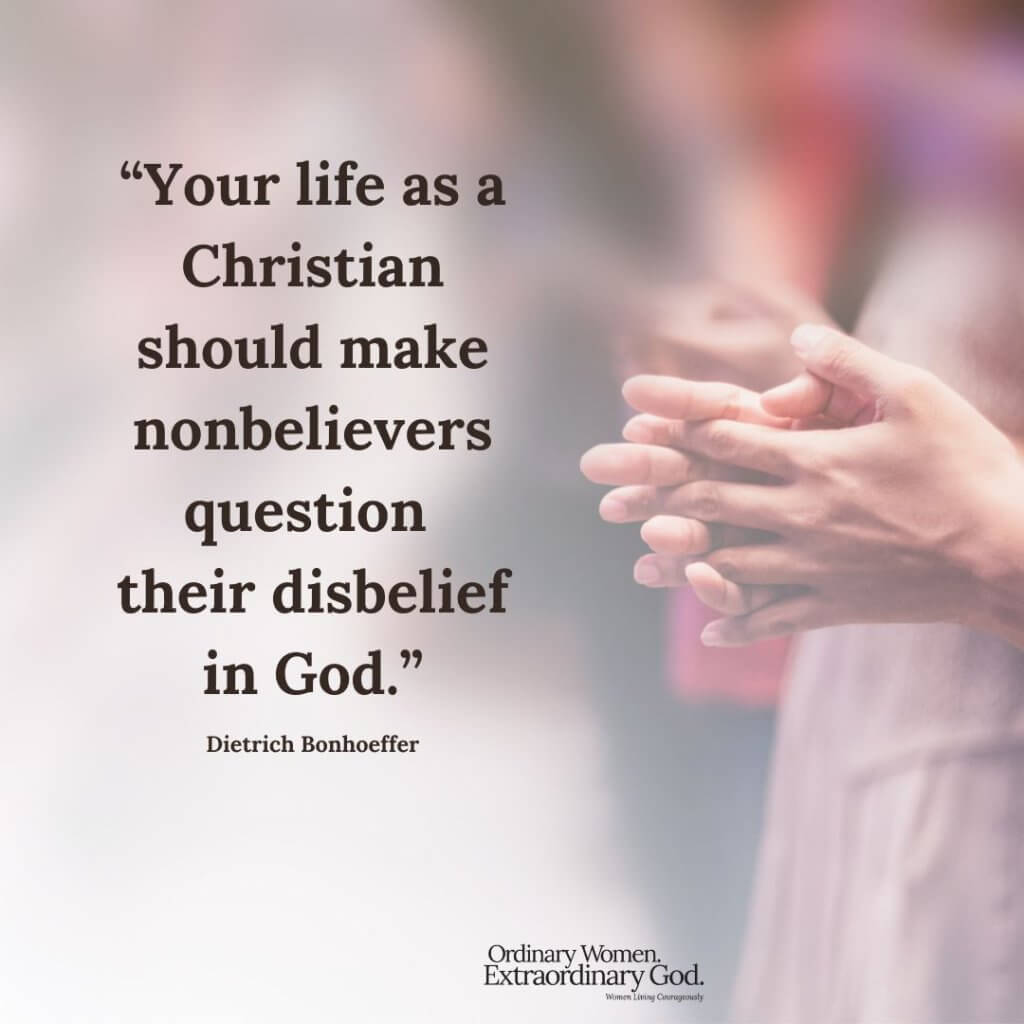 Why not Make This the Year

?
So, this year – all of 2023 – we are going to focus our time and attention on how we can seek to bring:
Peace with those around us.
Hope in our relationships.
Kindness in our churches.
Goodness as we shop and work and live.
Better living.
Much better home situations.
And, better relationships!
Just BETTER!
What if we decided to walk differently

?
And, what if we chose to love God and love others – period?
What if we chose to take the high road – every single time?
Here's the Challenge

:
American business magnate, investor, and philanthropist, Warren Buffet, put it this way,
"Always take the high road; it's far less crowded."
Dr. Martin Luther King said it this way…
"The time is always right to do right."
So, let's make 2023 the year that you and I do right, chose right, and live right!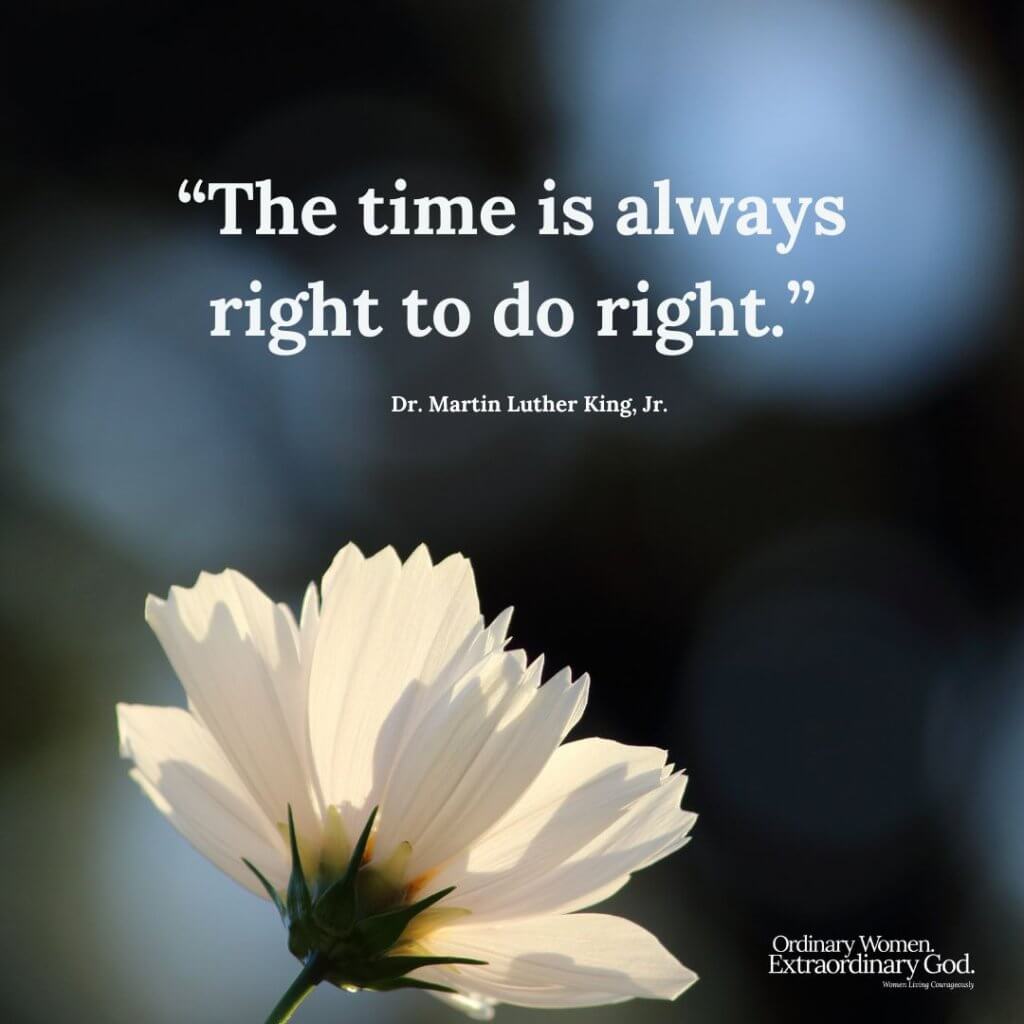 That's what we are going to think about in the days to come

!
Through blog posts, social media posts, interviews, devotions, and everything we do – we are going to seek to improve our relationships and the way we interact with each other!
It's going to be a fantastic year!
We Would LOVE to Hear from You

!
In the meantime, I'd love to hear from you!
How are things in your neck of the woods?
Are you seeing and hearing and reading about the crazy things happening between people?
Are you ready to be a part of the change in your own circle??
I pray so!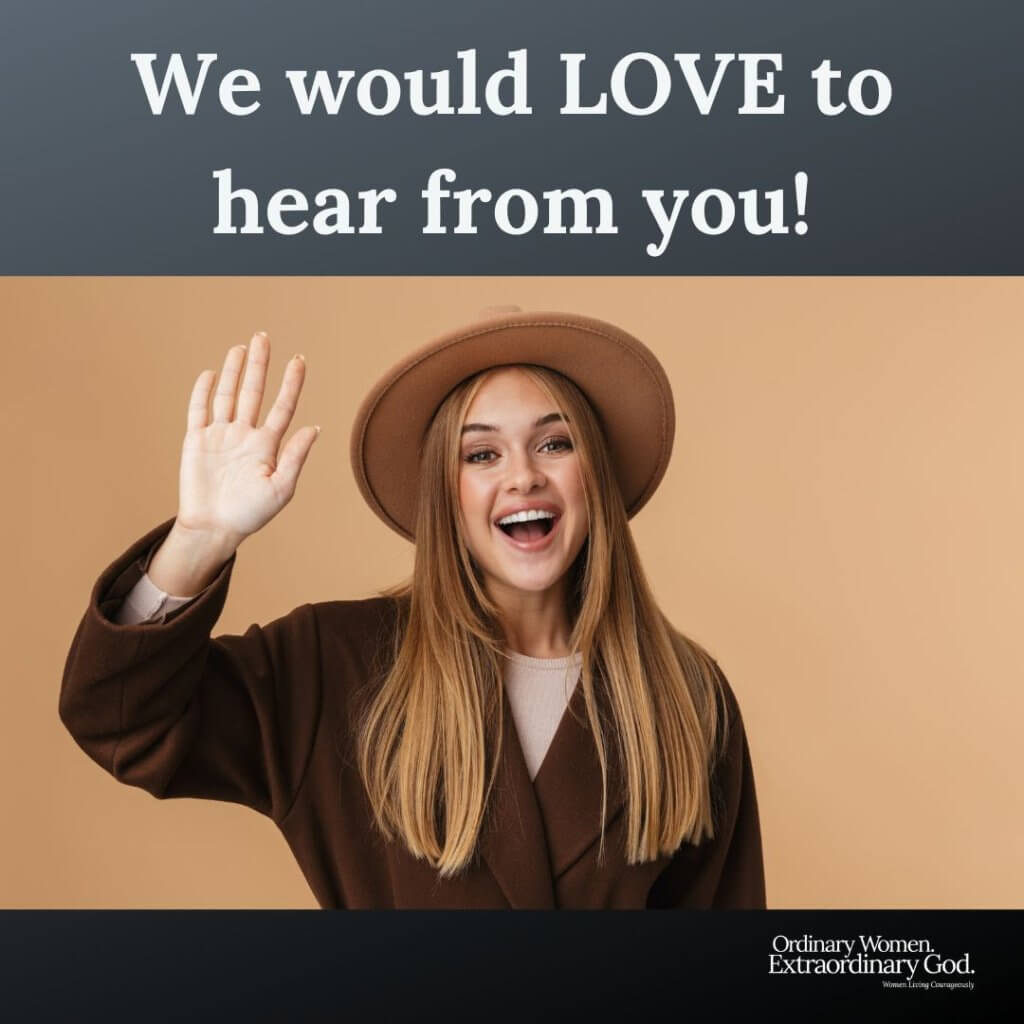 As we close, could I ask a HUGE favor

?
We need some 2023 star ratings and podcast reviews!
Could you take a minute, hit the three dots, and drop us a quick note?
Also, share this article with someone you think would benefit from listening.
Your shares are the way that Ordinary Women, Extraordinary God reaches new listeners!
Thank you for your shares, your stars, and your reviews!
We are so blessed by you!
Remember

–
We are ordinary women pursuing an extraordinary God who adores us!
In Him, we can face the future without fear!
This blog occasionally uses affiliate links and may contain affiliate links.
©Ordinary Women, Extraordinary God, 2023. Unauthorized use and/or duplication of this material without express and written permission from this blog's author and/or owner is strictly prohibited.
Further, excerpts and links may be used, provided that full and clear credit is given to Melanie Redd and Ordinary Women, Extraordinary God, with appropriate and specific direction to the original content.