You can listen to this message on the Podcast!
To get to this episode on the podcast, just click on one of the following sites:
Why Does Going to Church (In Real Life) Matter

?
It's not uncommon these days for people to ask,
"Why does it matter that I go back into a church building?
Can't I just watch it online?
Of course, you can.
Online church is amazing (and so convenient!)
However, I'd like to make a case today for some great reasons to try going back into a real-life community to meet with others.
Reasons to go back to church (in real life).
Let's talk about some of these.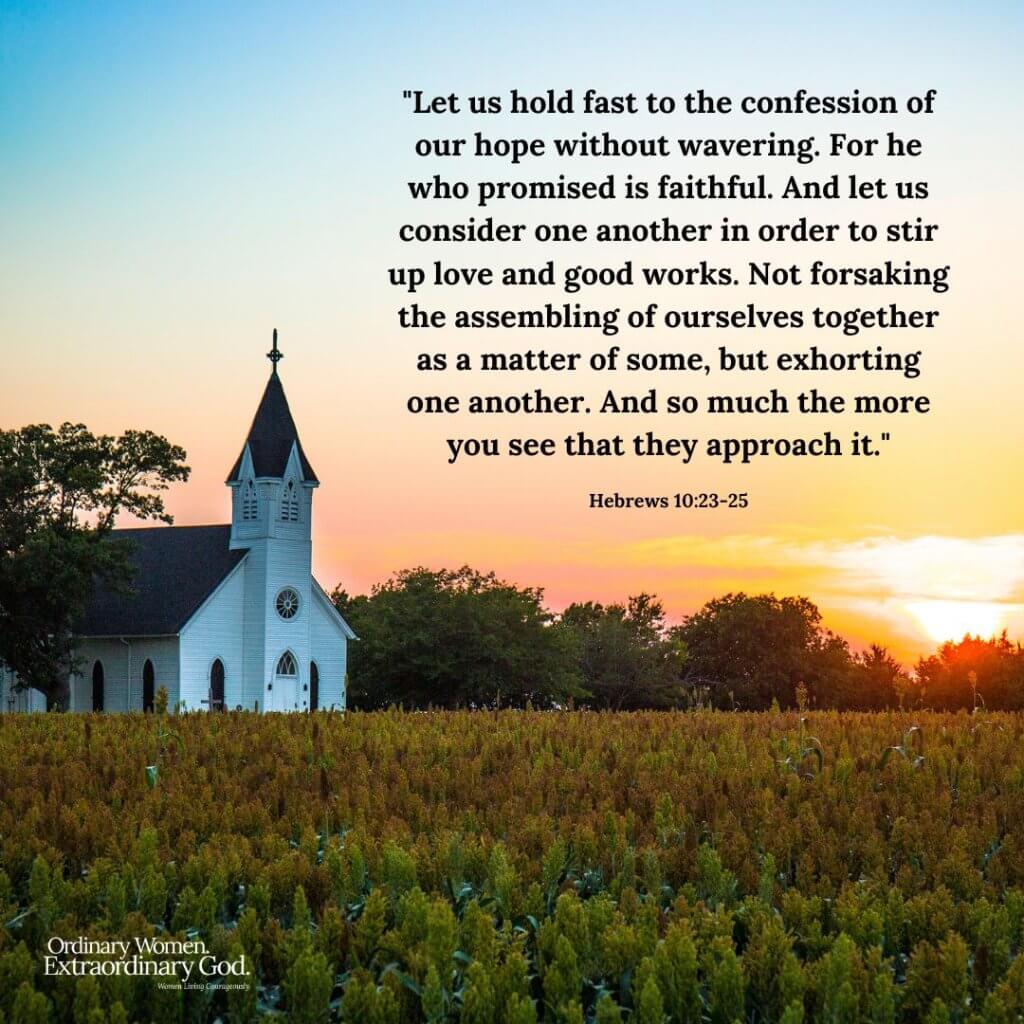 First… Going to Church (In Real Life) Matters because it's Biblical

.
The Bible encourages us to gather together.
Consider the words of Hebrews Chapter 10 which says,
"Let us hold fast to the confession of our hope without wavering.
For he who promised is faithful.
And let us consider one another in order to stir up love and good works.
Not forsaking the assembling of ourselves together as a matter of some, but exhorting one another.
And so much the more you see that they approach it."
Hebrews 10:23-25
As I was looking at this passage and thinking about it, I noticed an exhortation.
The verse is in the plural form.
Notice, it says, "Let us."
"Let us hold fast our confession of hope without wavering. Let us consider one another. And not forsaking the assembling of ourselves."
And I honestly think first and foremost, we are biblically commanded to come together as the body of Christ.
We go to church (in real life) because the Bible tells us to do so.
Second… Going to Church (In Real Life) Matters because We Were Created to Participate in a Physical World

.
Truly, I think it's important for us to remember that we are physical creatures.
God designed and created us to participate in a physical world.
We're not just some kind of ethereal beings here floating around in a virtual space.
We are human. And we were designed to see, hear, taste, touch, and feel our way through a physical world.
Moreover, that's the way God made us.
And I think people have gotten used to being in that isolation. They're robbing themselves of the physical experience of church life.
Indeed, physical interaction with others is essential to our well-being. This is especially true for us as believers.
Pastor R.G. Lee once said,
"Your absence from the church is a vote to close its doors."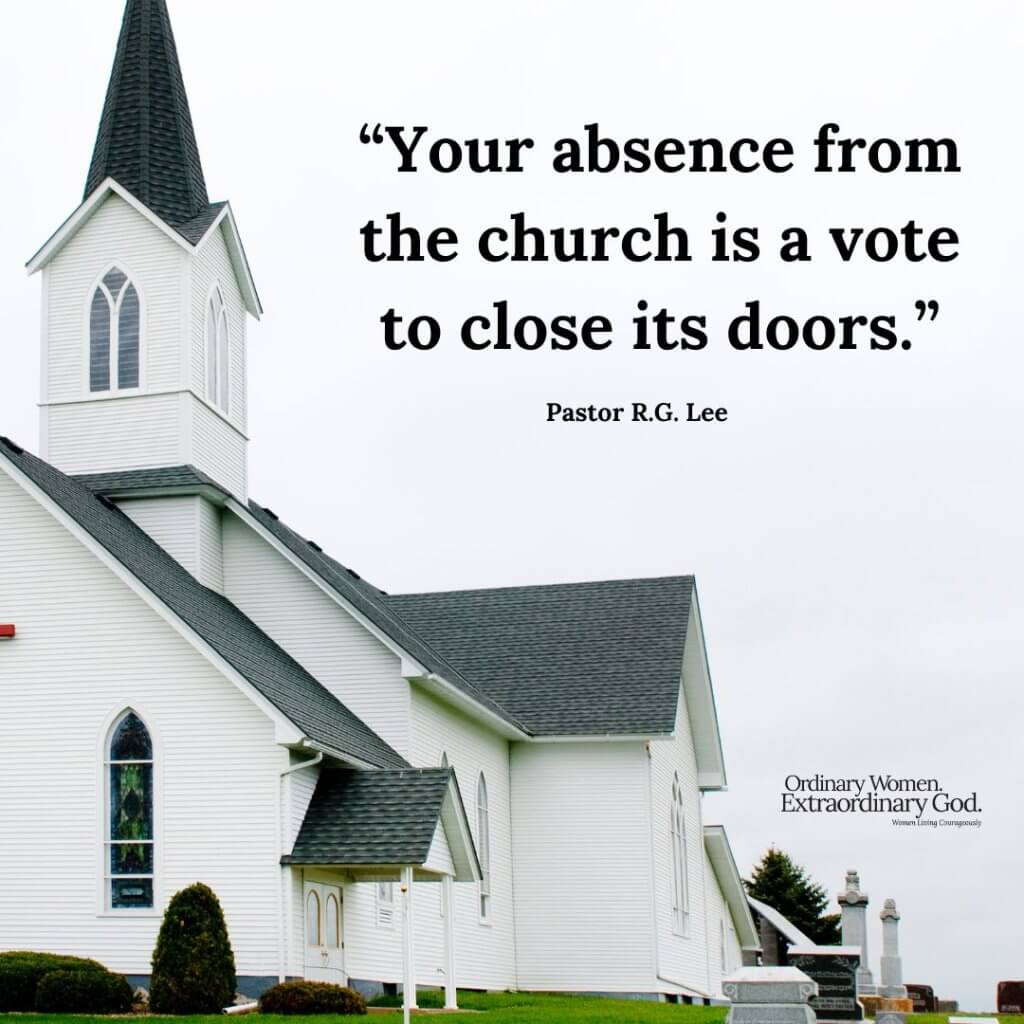 Third… Going to Church (In Real Life) Matters because We Are Interdependent

.
It's true: we're not built to be independent.
Instead, we are interdependent as the body of Christ.
Truly, God did not create us to be Lone Rangers when it comes to serving Christ.
Think back to the early church in the Book of Acts. We read that they all continued together, house to house, and in fellowship, and in breaking of bread.
From its earliest beginnings, it was a relational community.
Those relationships are so important.
The Early Church Met Together
"They devoted themselves to the apostles' teaching and fellowship, to the breaking of bread and to prayer.
Everyone was filled with awe at the many wonders and signs performed by the apostles.
All the believers were together and had everything in common.
They sold property and possessions to give to anyone who had need.
Every day they continued to meet together in the temple courts.
They broke bread in their homes and ate together with glad and sincere hearts, praising God and enjoying the favor of all the people.
And the Lord added to their number daily those who were being saved."
Acts 2:42-47
If we are not going to be together, why would God give us spiritual gifts?
The gifts were given to us to serve others in the body of Christ.
Service is kind of hard to do when I'm sitting and sipping on my latte in my pajamas and fuzzy slippers!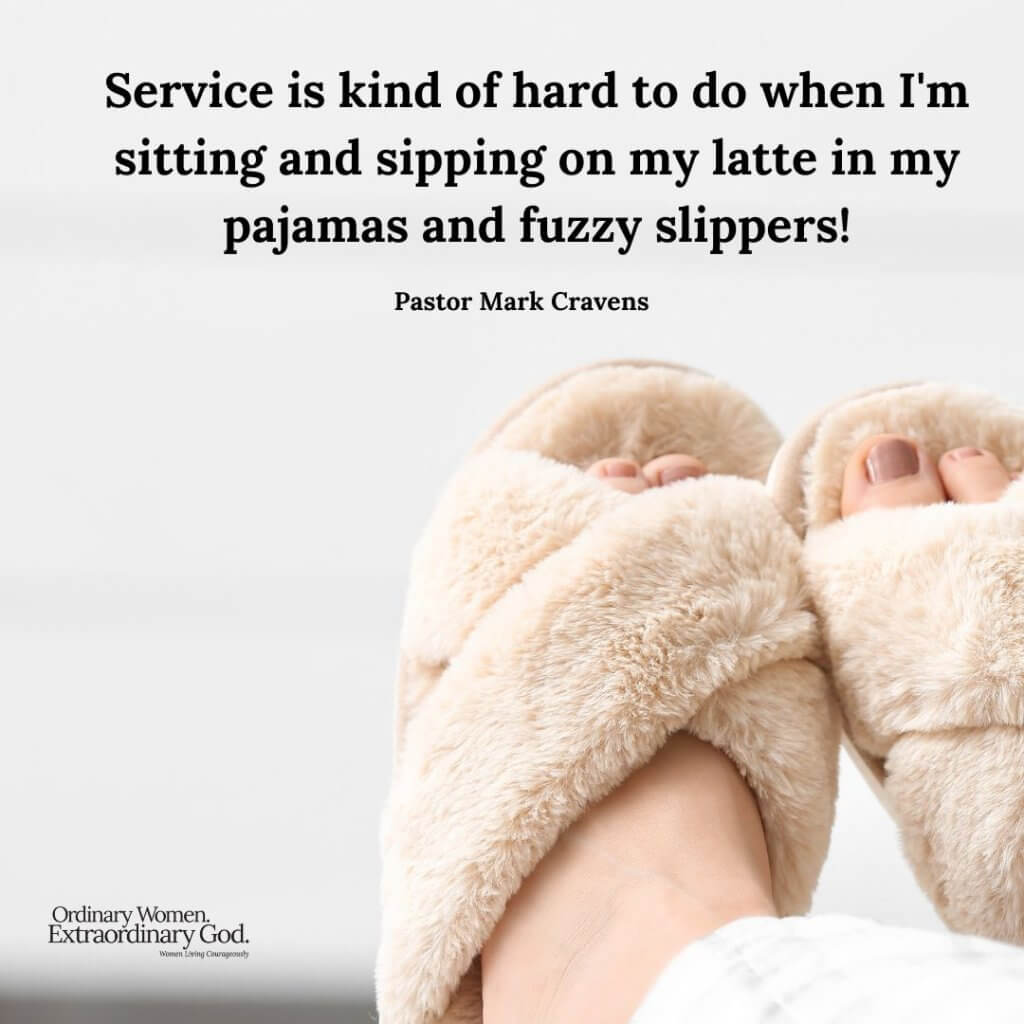 Fourth… Going to Church Matters because it's the Healthy Thing to do

!
It's healthier to be together!
I think there's just something so practical and positive about it.
Also, if you are not in person,
How do you receive communion?
How do you do baptism?
And, how do we do the mutual greeting?
For me as a pastor, the greeting time on Sundays is so valuable. Each week, I stand out in my church foyer, and I just love watching all of the interactions.
I so enjoy the hugs, the handshakes, the smiles, the back-slapping, the conversations, and the laughter.
Honestly, this just doesn't happen in a virtual situation.
Yes, you can enjoy virtual communities and virtual relationships.
However, being eye to eye, hand to hand, and heart to heart-is so much sweeter!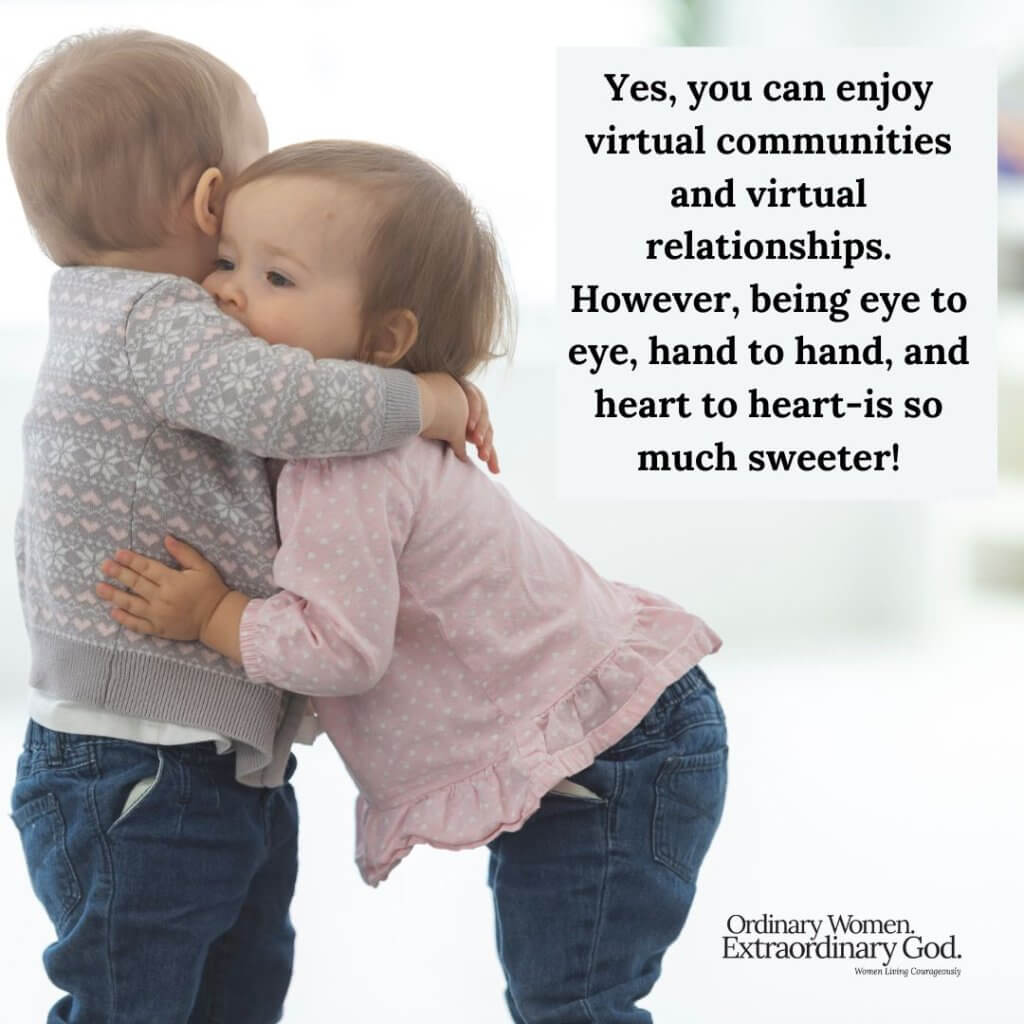 Fifth, Going to Church Matters because of the Accountability

.
It makes us better people to go to church.
We need accountability. Indeed, we need people to look us in the eyes and check on how we are doing.
And there's something about being together that keeps you honest, true, and faithful.
Even more, we need the encouragement and support of others. We need the to ask us, "Hey, are you doing, okay?"
That mutual accountability–being able to be able to open up so we can bear one another's burdens. It just doesn't happen in a virtual world as it does in the real physical gathering of the church and the body of Christ.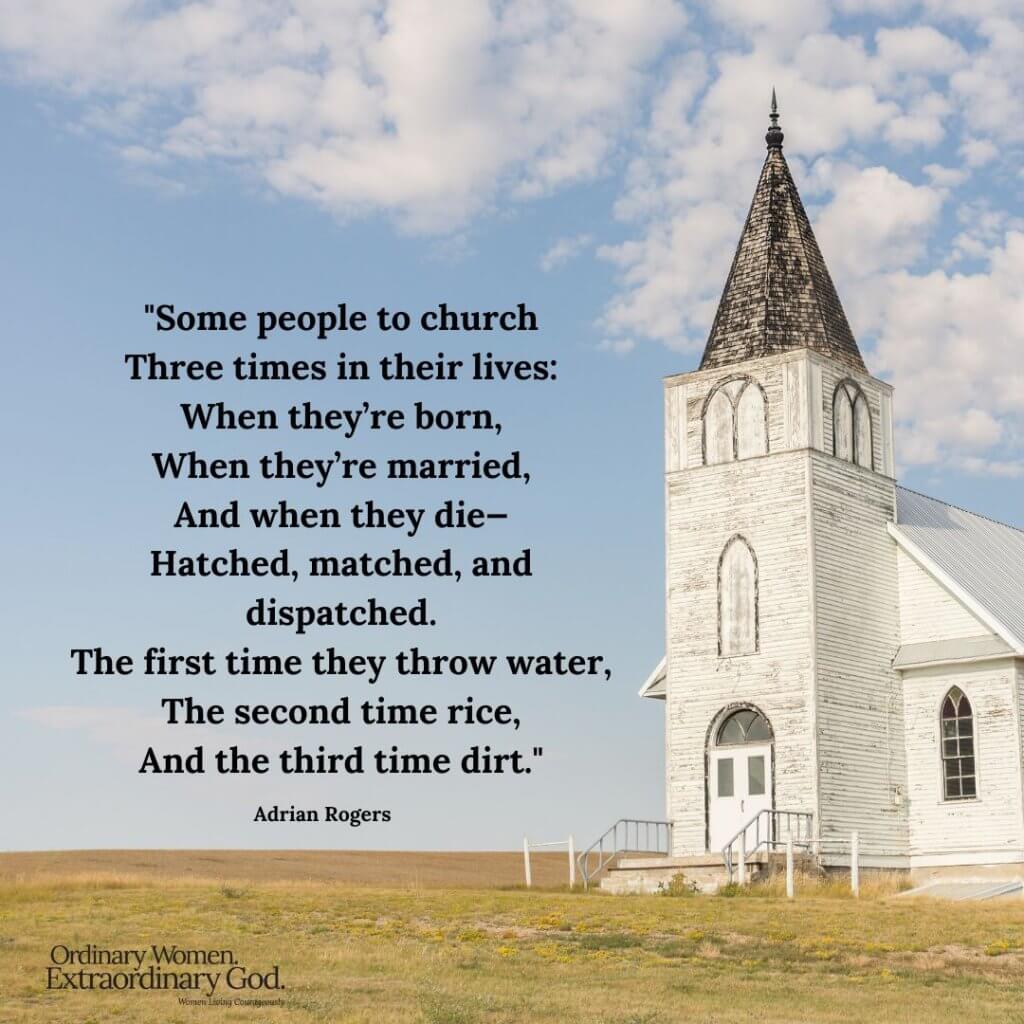 A Little Truth about Church Attendance
According to Pastor Adrian Rogers:
"Some people to church
Three times in their lives:
When they're born,
When they're married,
And when they die—
Hatched, matched, and dispatched.
The first time they throw water,
The second time rice,
And the third time dirt."
So… What do you think

?
Does it still matter that we go to church in real life?
Is online worship enough?
We would love to know your ideas and perspective on this topic!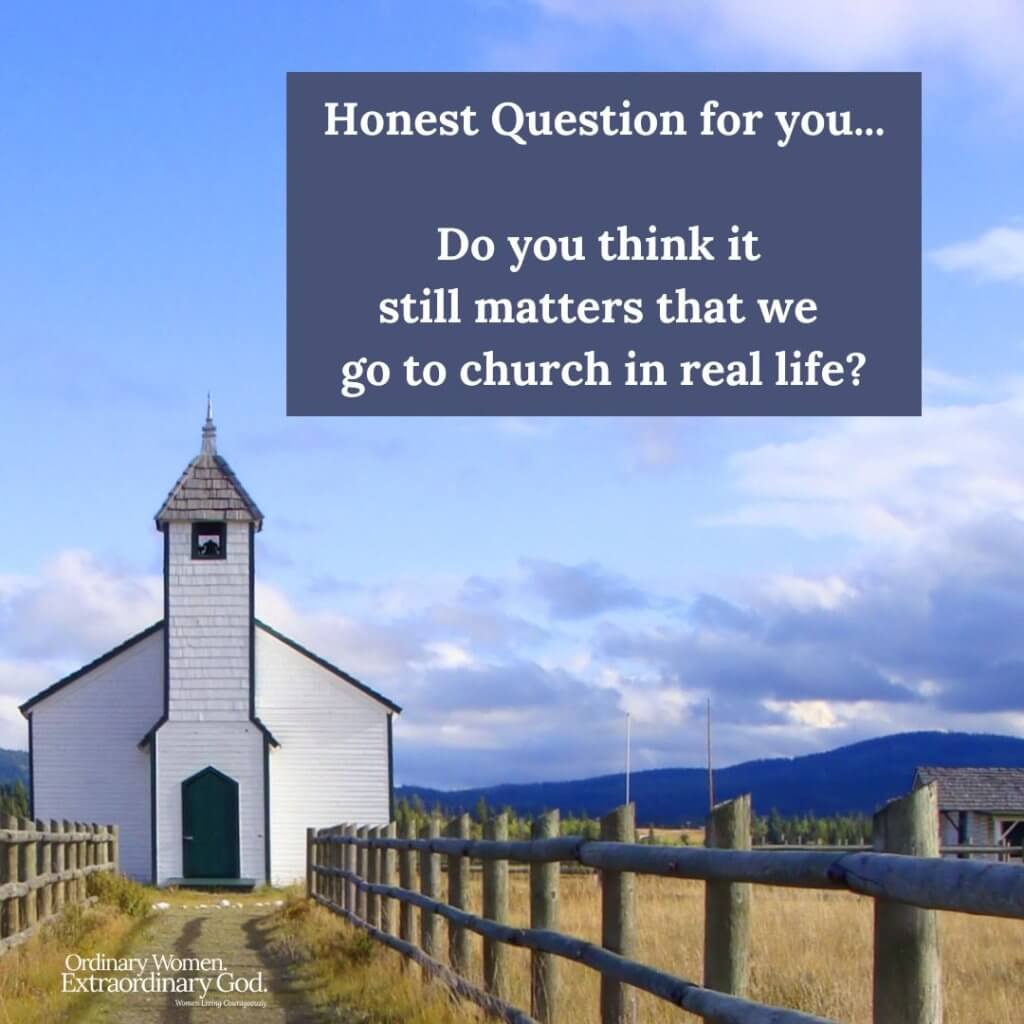 About the Author: Pastor Mark Cravens
Pastor Mark is the pastor of New Life Community Church in Cincinnati, OH.
He's also a popular podcaster at Hope Along the Journey.
His podcast provides encouragement, inspiration, and support to those who are hungry for hope amid life's toughest challenges. In addition, they seek to lift up Jesus Christ as the Hope of the world.
You can connect with Pastor Mark online at – Hope Along The Journey.
Connect with Pastor Mark Cravens on Linked In.
Listen to our podcast called, "How to Combat Loneliness."
Hear my conversation with Pastor Mark on his podcast – "Various Methods of Mentoring Others."
Would You Share

?
As always, we appreciate your stars, your shares, your reviews, and your comments.
You help us get out the word about this ministry!
So, if you were encouraged, please pass along this post or podcast!
Let us know what you appreciate and let your friends know as you are encouraged!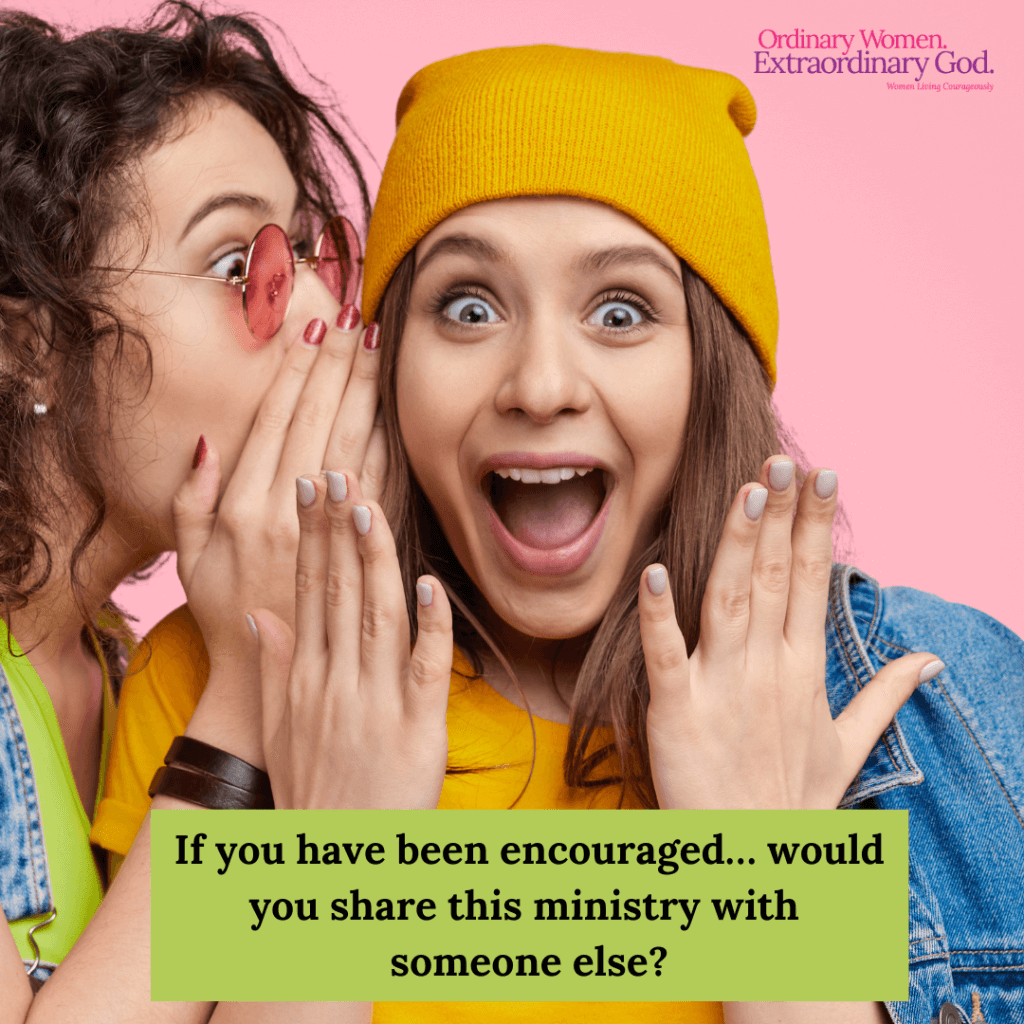 Remember Today

:
We are ordinary women who are loved by an extraordinary God.
And we laugh without fear of the future as women living courageously.
If you'd like to hear the entire interview

…
You can listen by just clicking on one of the following sites:
This blog occasionally uses affiliate links and may contain affiliate links.
©Ordinary Women, Extraordinary God, 2023. Unauthorized use and/or duplication of this material without express and written permission from this blog's author and/or owner is strictly prohibited.
Further, excerpts and links may be used, provided that full and clear credit is given to Melanie Redd and Ordinary Women, Extraordinary God, with appropriate and specific direction to the original content.