(You can listen to this message on the Podcast! To get over there, just click on the image below or click Women Living Courageously Podcast.)
Recently, I had the chance to be on an airplane packed with people flying out of a small airport and connecting into a larger hub.
We were seated, with seatbelts on, about to push off from the gate, when the pilot came on the radio.
He informed us that we would be delayed 58 minutes.
You would have thought he had told us that we weren't going to fly at all!
People began to get upset. REALLY UPSET! The lady next to me began to cry a little bit, worried about missing her connection.
The man on my left began to get very agitated and got up from his seat to go and talk to the flight attendant.
People became unnerved so quickly… so afraid that they would be late or miss their connecting flights.
You'll be happy to know we made up time and landed much sooner than expected. And most people were able to connect as well.
It all turned out okay – even though there were some very tense moments.
We Are Living Close to the Edge These Days
It was at that moment, however, that I noticed that people seem to be living so close to the edge these days.
Most people are walking around like ticking time bombs… ready to blow at a moment's notice.
Because we feel such stress, anxiety, fear, and unsteadiness, we seem to be close to the brink.
It doesn't take much to set people off these days.
We are like powder kegs and one little match will light us up.
The Bean Bag Chairs
All of this talk reminds me of some bean bag chairs we had as teenagers.
Maybe you had one as well?
They were bright, colorful, plastic chairs filled with thousands and thousands of little plastic beans.
We sat on them, laid on them, played with them, had pillow fights with them, and just loved those chairs. As we played with these beanbags and jumped on them, they would form little tears.
Eventually, the small tears would grow, the seams would split, and then the little beans would spill out onto the carpet.
It didn't happen overnight, but the pressure would cause the tears and the spillage.
All Around Us – People are Coming Apart
I really think we're beginning to see people act like my bean bags.
They are jumped on and sat on and tossed around to the point that their seams are starting to split.
And there are little holes in the sides and the fabrics of their emotions and their hearts.
People are becoming unstitched and losing their stuffing. All around us.
Maybe you feel (or have felt) like this sometimes too?
I know I've had my moments as well.
A Great Reminder…
All of this reminds me of a wonderful Adrian Rogers quote from years ago.
"You must come apart or you will come apart."
Let me repeat this…
"You must come apart or you will come apart."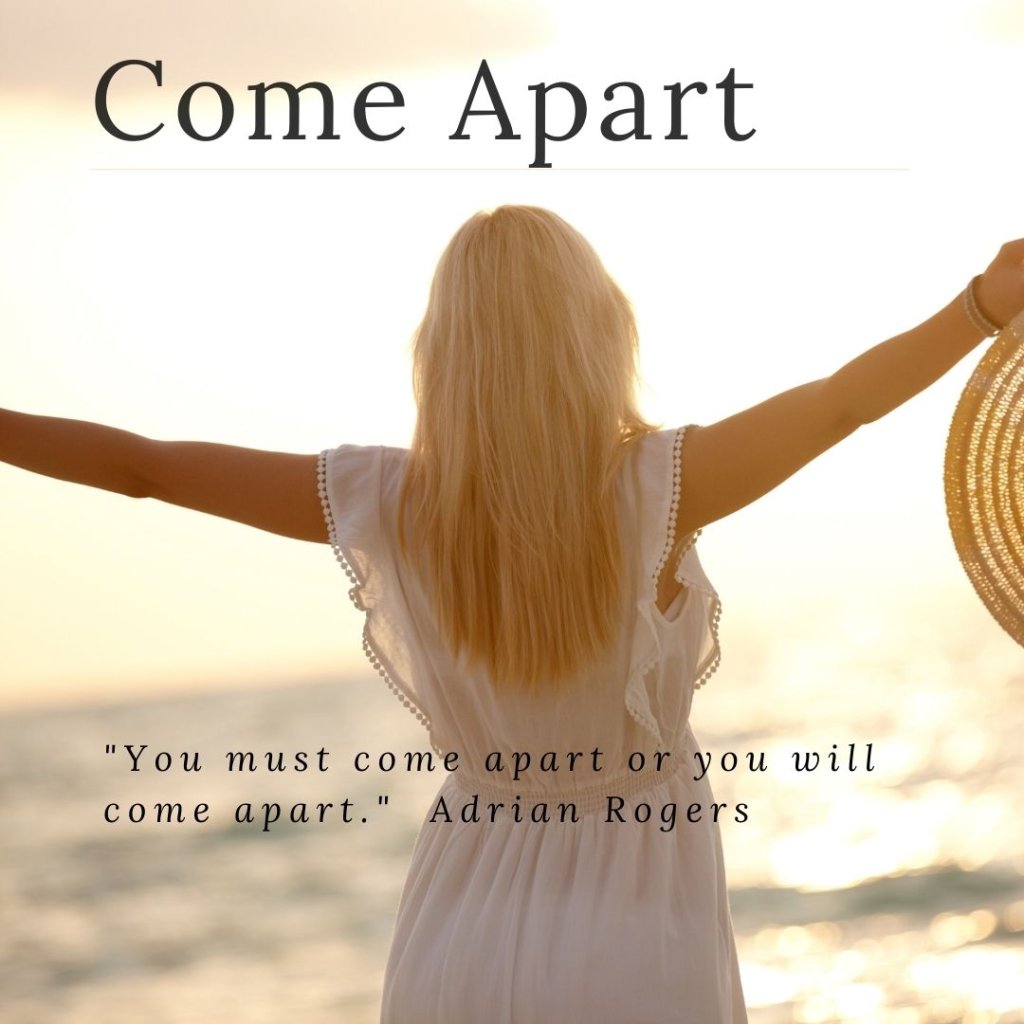 How Do We Come Apart?
Most of us would love to take a trip to the beach, to Hawaii, or to the Caribbean.
But we can't do that all the time!
So, what do we do day-to-day to stay steady and quit being so easily torn apart?
How do we keep the beans inside the bag?
How do we keep from being powder kegs ready to be lit?
Powerful Ways to Find Quick Stress Relief.
I want to give you 5 things to stop doing and 7 things to start doing!
These are simple practical solutions for how to get a little more margin in your world.
1} First of all, get off the phone. Spend less time on your cell phone. It's a great way to alleviate some of the stress in your life.
Put it down and away after a certain time at night. (Maybe after 7 PM)

Put it down during meals.

Put it down when talking with family and friends. (It's hard to compete with a phone!)
2} Turn off the notifications on your devices.
My friend Natalie suggested this. And I tried it over the summer. I will tell you, people can still find you if you turn off your notifications. Plus, you will take some of the stress out of your life.
Think about growing up most of us there were two ways for you to get us. You rang our doorbell or knocked on our door. Or you had to call us on a phone that actually connected to a wall in our homes period now,
People can get you 24/7 when notifications all day and all night and all weekend and all of the time period it's too much.
It's a stressful period you do not need to know every single alert of every single thing. I know we're conditioned to do that.
But I don't think it's healthy for our souls.
TRY THIS EXPERIMENT:
Turn off your notifications. Let people call you. Let them leave messages. Only have certain times that you answer messages.
3} Have certain times that you answer emails. Put some parameters and some boundaries around your communication, and your life will run smoother.
For example, I have a friend who only answers emails on Mondays. That's it.
She doesn't answer emails the rest of the week.
She has an automated message that says my email days Monday.
And, she says it takes the stress out of her life.
4} Watch the news less often.
Someone in your life will be sure to alert you if there's something major.
And you could check once a day and see the headlines.
But we don't need news alerts in our faces 24/7.
5} One other thing that I would suggest is that if you have a friend who drains you an exhaust you, try to spend less time or call them less often.
It's not that you don't love them and it's not that you don't call them.
But you might try to spend a little less time with those people that wear you out.
You know the ones.
Next, Let's Look at 7 Things You Can Start Doing to Find Quick Stress Relief.
Now let me give you a few positives you can do to add encouragement and hope and margin and breathing room and peace to your life.
Let's begin these with a portion of Scripture.
Matthew 11:28-31 – NKJV (JESUS IS SPEAKING)
"Come to Me, all you who labor and are heavy-laden, and I will give you rest.
Take My yoke upon you and learn from Me, for I am gentle and lowly in heart, and you will find rest for your souls.
For My yoke is easy and My burden is light."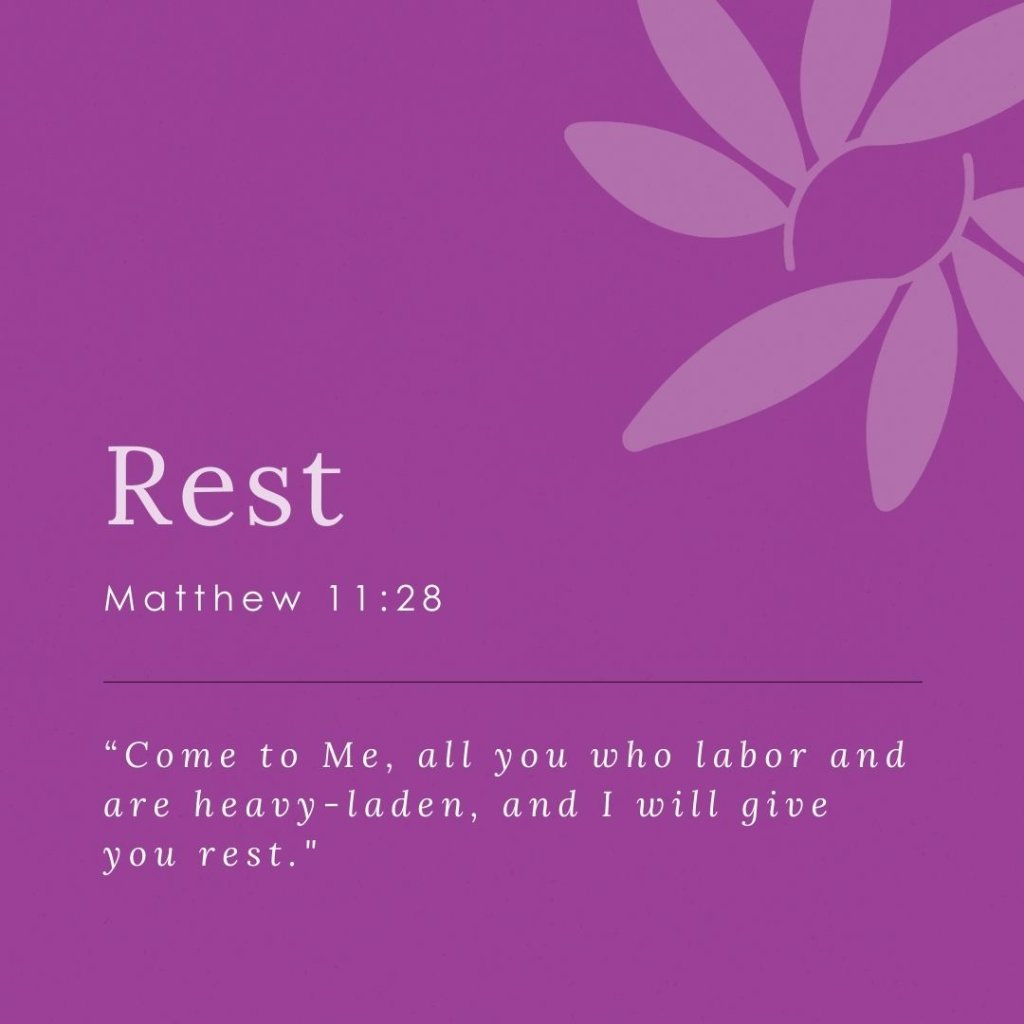 1} First, to find quick stress relief, look to Jesus every single morning! Look up!
2} Second, to find quick stress relief, open the Bible.
GET IN THE BIBLE!
Every day, open the Bible at least for a few minutes.
Use a devotional
Try a Bible reading plan
Use some other tool to get you open God's word personally and get something out of it. Time in the Bible will calm your nerves and give you hope.
3} Third, to find quick stress relief, spend time praying each day. Talk to the Lord of this universe because He's the only one that can do anything about our lives
Each day I find myself opening the word, and then I look up to heaven and ask God for his help.
I highly recommend that you start talking to God more.
It will ease the stress that you feel.

4} Fourth, to find quick stress relief, be quiet and allow yourself time to think! Be still.
Allow yourself time to think, ponder, and process things.
While you're driving in the car just be quiet
While you walk take a walk and just be quiet. There's something about letting your mind rest a little that will help in the middle of the chaos.
5} Fifth, to find quick stress relief, begin to journal.
Get you a notebook and begin to write things down right about your feelings.
Share about what you're going through.
Write out your prayers and concerns.
Consider it stress relief with pen and paper.
** There was something about putting our concerns on a piece of paper that helps us to not feel so stressed.
6} Sixth, to Find Quick Stress Relief, spend time with more positive people–those who will lift you up.
Spend some time with some people often who make you love Jesus more.
Get around people who make you better.
** I've read that we become like those that we spend the most time with. Who are these people for you? How are they impacting your well-being?
7} Finally, to find quick stress relief, listen to more good stuff.
Turn on praise music.
Turn on positive radio.
Listen to encouraging podcasts, sermons, and material that will lift you up.
Closing Thoughts on Powerful Ways to Find Quick Stress Relief
Life is stressful for sure.
It's SO easy to feel the pressure! But we don't have to come apart at the seams.
My prayer for you and for me is that we come apart with the Lord Jesus so that we don't fall apart when life gets crazy.
Jesus's invitation remains today – "Come to Me, and I will give you rest."
My best advice:
And remember this we're just ordinary women who serve an extraordinary God!
You can listen to this message on the Podcast!
To get over there, just click on the image below or click Women Living Courageously Podcast.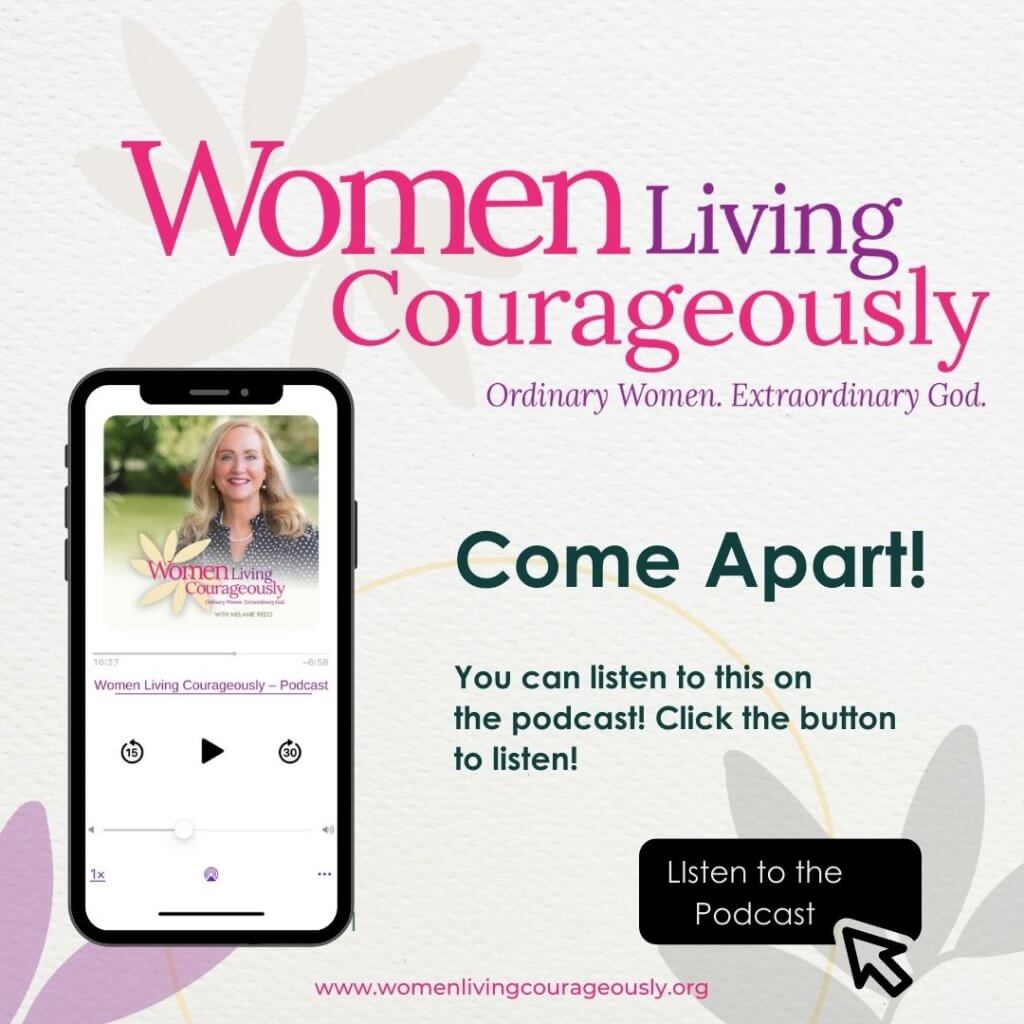 This blog occasionally uses affiliate links and may contain affiliate links.
© Women Living Courageously, 2022. Unauthorized use and/or duplication of this material without express and written permission from this blog's author and/or owner is strictly prohibited.
Further, excerpts and links may be used, provided that full and clear credit is given to Melanie Redd and Women Living Courageously with appropriate and specific direction to the original content.