The future.
In fact, we are living in unprecedented times right now.
Indeed, some of the most unbelievable, unusual, and unnerving days in my entire life.
Maybe in yours as well?
With so much chaos and uncertainty swirling around us, how are we to live as women, as wives, as moms, as sisters, and as daughters?
How do we laugh without fear of the future as co-workers, as bosses, as leaders, as church members, and as friends?
You Can Laugh Without Fear of the Future!
As a pastor's wife and woman in ministry, I am hearing from women around the world who are really struggling.
Honestly, they are dealing with things like anxiety, doubt, dread, and fear. 
Women are truly afraid as they look to the future – especially for what life might look like for their children and grandchildren.
That's why Women Living Courageously was created… to inspire ordinary women to have a greater sense of who their extraordinary God really is.
And, to encourage all of us to look to Him & trust Him as we never have before.
Who I Am…
In case you don't know me, I'm Melanie Redd, a best-selling author, a speaker, a blogger, a wife, and a mom who has been in ministry for over 25 years.
It has been my joy to serve on the staff at four churches while working and leading in women's ministry.
Also, my special claim to fame is that I was blessed to grow up under the preaching ministry of Pastor Adrian Rogers.
Then, he officiated my wedding ceremony and dedicated my babies. His family and my family are long-time friends.
That's why it's such a great joy to partner with Love Worth Finding to bring you this podcast!
What's In This Podcast?
Through amazing interviews, wonderful stories, Biblical truths, practical teaching, and a little humor, you will be given encouragement for living.
Truly, my greatest prayer is that the words of our theme verse will be true for you and for your life.
Proverbs 31:25 says this, "She is clothed with strength and dignity, and she laughs without fear of the future."
In our moments together, you will be offered strength, dignity, and insights into how to laugh without fear of the future.
Truly, I believe that as you listen, God will embolden your heart.
We serve a great God!
Hear the amazing words of Ephesians 3:20:
"Never doubt God's mighty power to work in you and accomplish all this.
He will achieve infinitely more than your greatest request, your most unbelievable dream, and exceed your wildest imagination!
He will outdo them all, for his miraculous power constantly energizes you."
Looking Forward to Meeting You As We Learn to Laugh Without Fear of the Future!
Indeed, I can't wait to meet with you each week on the Women Living Courageously Podcast!
Remember, we are all just ordinary women, but we serve an extraordinary God!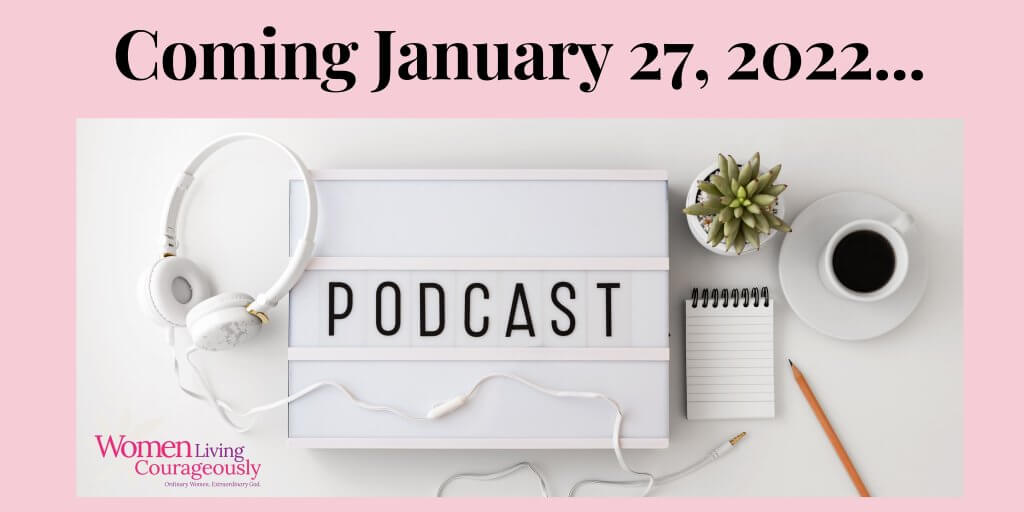 This blog occasionally uses affiliate links and may contain affiliate links.
© Women Living Courageously, 2021. Unauthorized use and/or duplication of this material without express and written permission from this blog's author and/or owner is strictly prohibited.
Further, excerpts and links may be used, provided that full and clear credit is given to Melanie Redd and Women Living Courageously with appropriate and specific direction to the original content.