Drama!
Indeed, the curtain is about to be drawn back.
However, this drama is not going to be make-believe. Instead, it's going to be real.
God's people are not to be upset or anxious. Rather, we are to have a settled faith.
Sadly, so many Christians are like the overly nervous man who swallowed an egg. The poor guy was afraid to move because the egg might break. And, he was afraid to sit still, because he thought the egg might hatch!
Many believers are just about that jittery, living with headline hysteria.
Are you one of them?
How to Have a Steadfast Hope in a Shaky World
First, the Bible tells us that to have steadfast hope in a shaky world, we do not need to be dismayed.
In God's Word, we find something to give us steadfast hope in a shaky world. Paul tells us in 2 Thessalonians 1:7, "You who are trouble, rest with us."
We may look around and see that these are dark days, but they are GLORIOUSLY DARK because the darkest hour of the night is just before the dawn.
You see, our hope is not in politics, or sociology, or science.
Instead, our hope is in the Second Coming of the Lord Jesus Christ.
The first time He came as a lowly Nazarene, but this time He is coming to be glorified and admired (2 Thess. 1:10). This will be His coronation. And our King will bring vengeance upon His enemies (2 Thess. 1:8).
Now, we don't know the exact time of His return (see Matthew 24:36), but Jesus was born on time, He died on time, rose on time, and He's coming back the second time on time.
Our Lord will not tarry one minute longer than necessary!
Truly, God does have everything under control!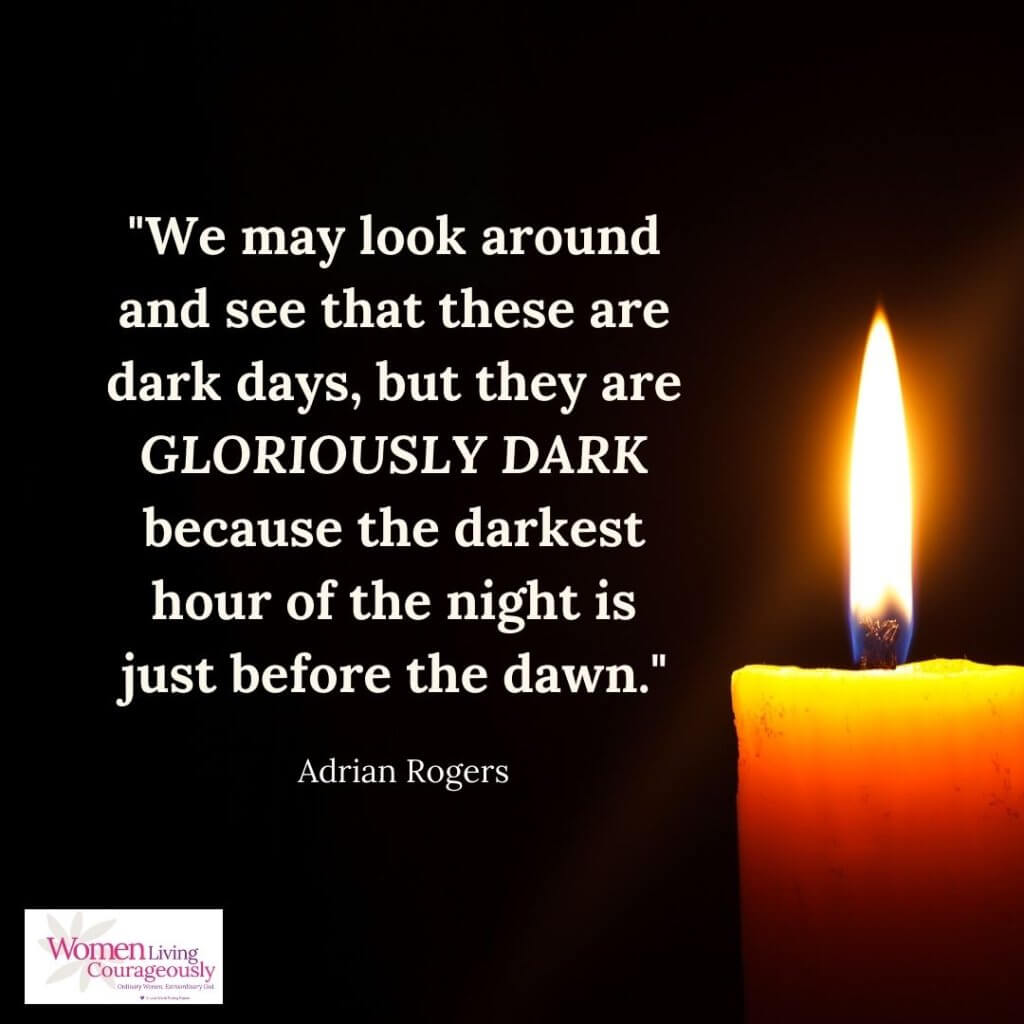 Second, the Bible tells us that to have steadfast hope in a shaky world, we do not need to be deceived.
Moreover, we do not need to be troubled or deceived (2 Thess. 2:3).
The devil is a deceiver and the father of all lies. He inspired the devilish deception to upset the Christians in Thessalonica through a forged letter (2 Thess. 2:2).
Then, those who read the letter thought that they had somehow missed the Rapture. They feared that they were already in the Great Tribulation.
He reminded the church of what he's already taught them–that the day of Christ will not come until the antichrist is here. Further, Paul explained how the counterfeit Christ is now being held back by the presence of believers in the world (2 Thess. 2:6).
Also, the Spirit of God is still at work in the world (2 Thess. 2:7).
When the church is taken out at the Rapture, then all restraint of evil will be gone.
The Holy Spirit will step aside, and the antichrist will take center stage.
All of this must happen so that the stage can be cleared for Satan to make his last stand.
However, Satan will be soundly defeated and eternally banished by our victorious Savior!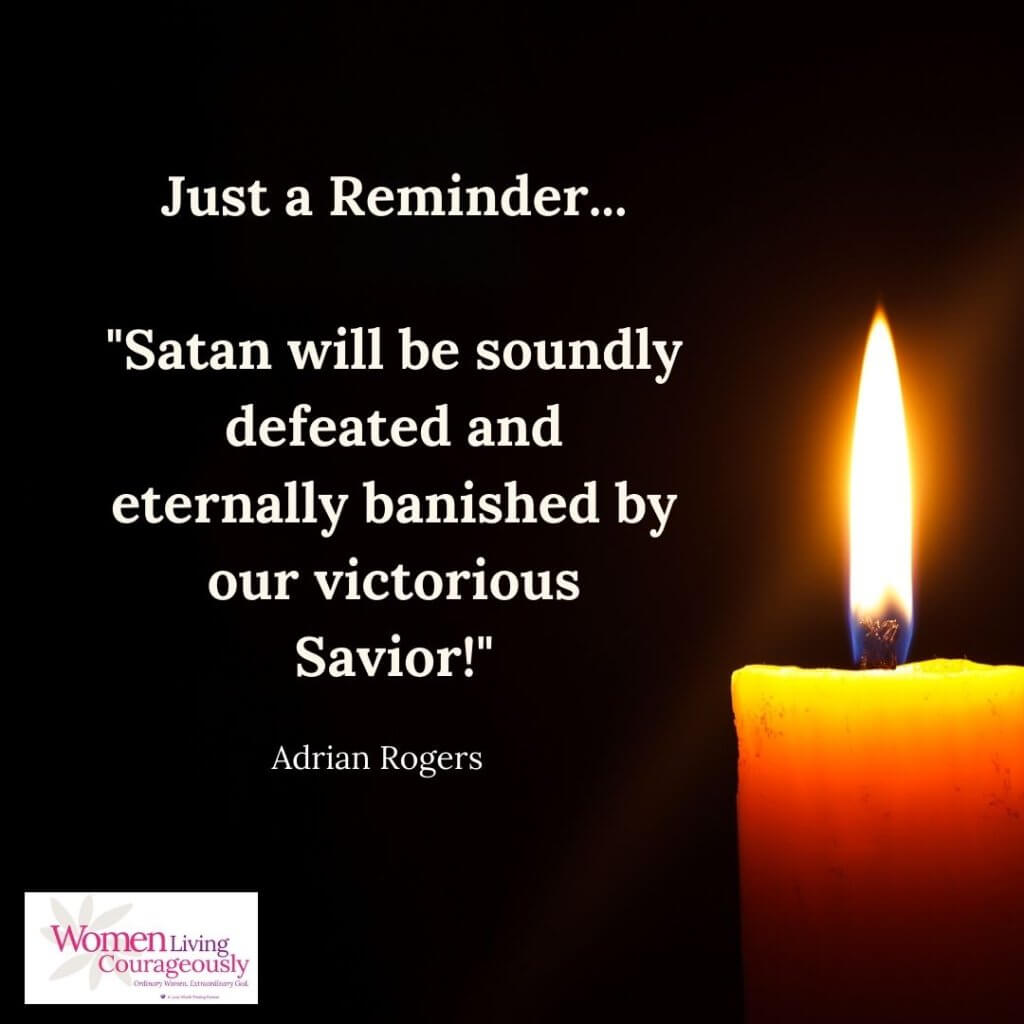 Finally, the Bible tells us that to have steadfast hope in a shaky world, we will not be disappointed.
In 2 Thessalonians 2:8, we read, "And then the lawless one will be revealed, whom the Lord will consume with the breath of His mouth and destroy with the brightness of His coming."
This verse is talking about the battle of Armageddon.
When Jesus, who spoke the world into existence, will step onto the scene and speak the devil and his people into oblivion.
Indeed, the words to the song Mighty Fortress come to mind:
"The Prince of Darkness grim,
We tremble not for him;
His rage we can endure,
For lo! His doom is sure.
One little word shall fell him."
At that moment, 666 will be taken care of by 777!
The One who was despised lied about, spat upon, and crucified will return in brilliant majesty, with incredible power, to be crowned and glorified!
What Can We Do While We Wait for His Return?
First, we need to be praying, interceding for our loved ones and those who don't know Jesus.
Second, we need to be sharing Christ with those around us–especially with our friends and family members.
Third, we need to be encouraging our Christian friends to get in the Word of God. It's also a great time to be sharing with them about the end times and God's plan for the world.
Fourth, we need to be comforted by our firm focus on the Second Coming of our Lord. And, we need to not get discouraged or anxious about the tales and stories of doom and gloom.
Finally, we need to keep our HOPE alive that God is sovereign. Truly, God has a good plan for His children, and He will fulfill all things in His perfect timing.
A Few Final Thoughts
Remember, God's children are the only ones who truly can understand the drama unfolding.
Because we have the Bible, we know how the story is going to end.
Also, it's time for us to be the light and to point people to our Light – Jesus!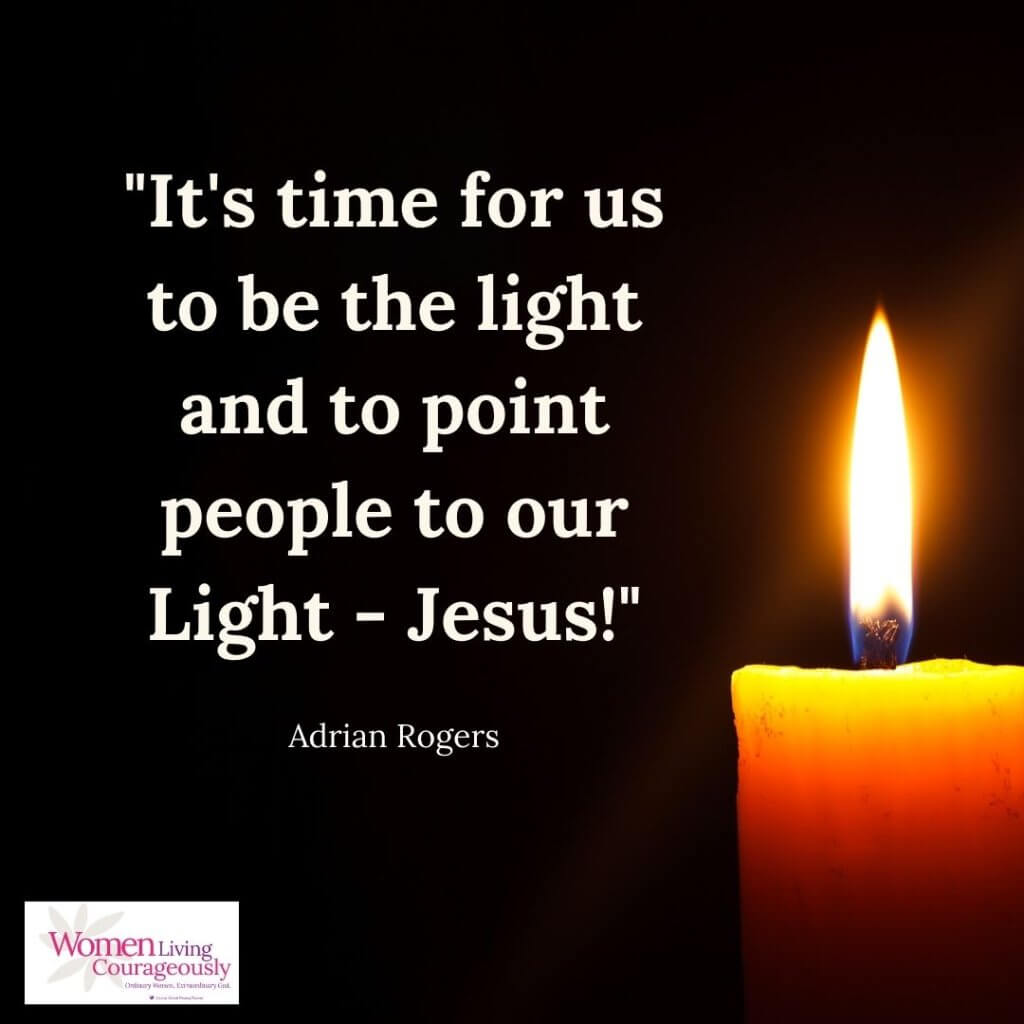 This blog occasionally uses affiliate links and may contain affiliate links.
© Women Living Courageously, 2021. Unauthorized use and/or duplication of this material without express and written permission from this blog's author and/or owner is strictly prohibited.
Further, excerpts and links may be used, provided that full and clear credit is given to Melanie Redd and Women Living Courageously with appropriate and specific direction to the original content.
Portions of this blog post were adapted from The Adrian Rogers Legacy Bible.