You can listen to this message on the Podcast!
To get to this episode on the podcast, just click on one of the following sites:
Encouragement for Those Who Love a Prodigal
Being an innocent bystander in the wake of someone else's chaos can feel like a helpless and endless onslaught of pain.
Paul experienced this in Acts 27 when he was forced to sail directly into a storm due to other people's poor choices. These difficult scenarios are unplanned and seldom something for which we are prepared.
This can result in a lack of tools on how to survive the highs and lows of such a challenging rollercoaster.
You may be the parent, spouse, sibling, or friend.
Whatever the case, here are three words of encouragement for those who love a prodigal.
First, It's Okay to Let Your Prodigal be Uncomfortable

.
Oftentimes, helping a prodigal doesn't feel like help.
But what feels like help may actually be hurting, and, quite often, crippling.
The antidote for your prodigal will rarely be providing resources, bailing out of difficult situations, or even offering a place to sleep.
A prodigal will never attempt to leave a pit in which they are being handed "pillows."
Everyone's rock bottom looks different. And you may singlehandedly be the reason your prodigal has not reached theirs.
The most conducive path to ushering your prodigal to freedom may look like the opposite of help.
In many cases, and subconsciously, providing resources can be for your own peace of mind, rather than for the benefit of your prodigal.
Sometimes the best medicine is refusing to intervene.
Be prepared to say "no more."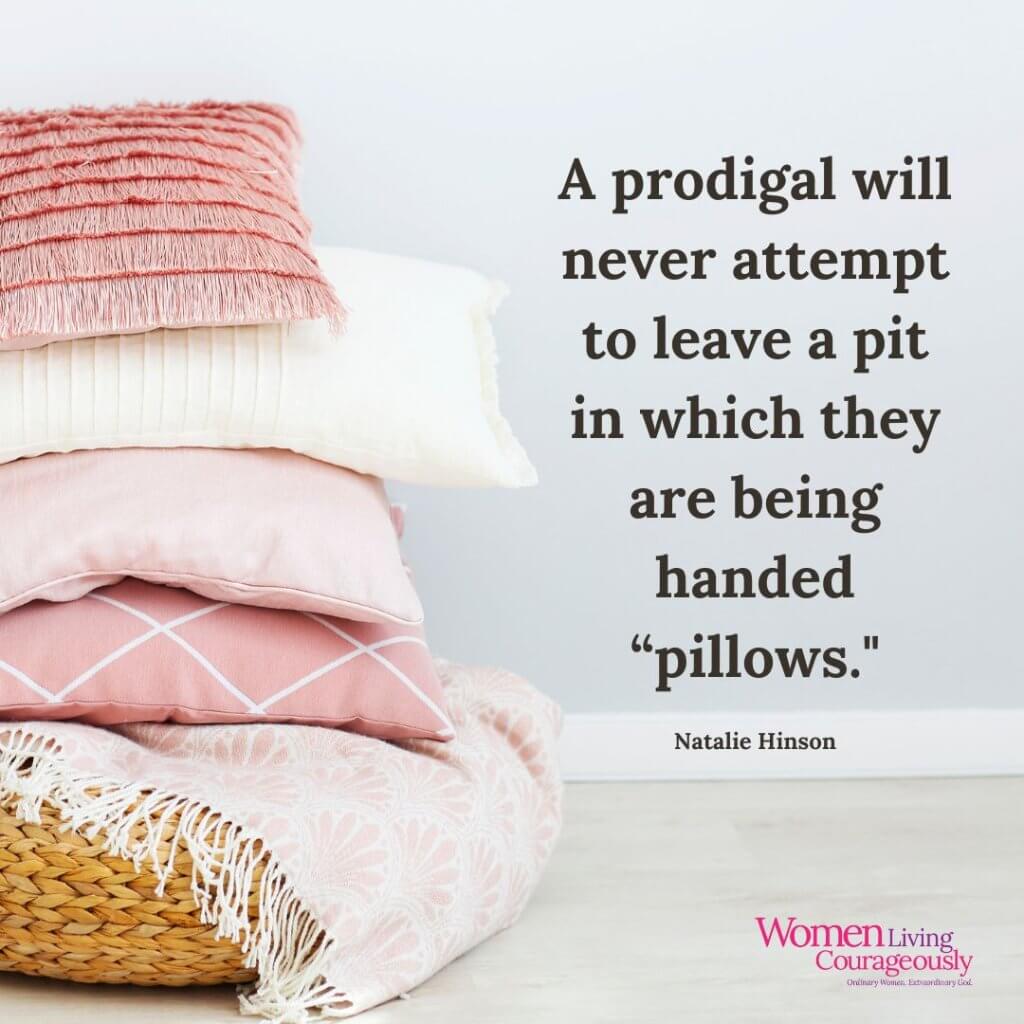 Second, An

Encouragement for Those Who Love a Prodigal

…

You Need to Find Your Own Support

.
It's easy to get so entrenched in the dysfunctional world of your prodigal, that you don't receive the care and help that you desperately need.
You won't be much help if you're malnourished. Making yourself sick will not make them well.
But a prerequisite to finding support is humility. It can be embarrassing to admit the reality of your situation to another person.
If you're the parent of a prodigal, you may feel like it's your fault.
Also, if it's your spouse, it may reflect poorly on the state of your marriage.
If you're a friend, maybe you were originally the catalyst for this toxic lifestyle. Humility frees you to find personal healing, despite what happens with your prodigal.
Support can be involved in a local church, a support group with others who are experiencing similar pain, and professional counseling. Ask the Lord to bring these people and places into your life.
The painful reality is your prodigal may never make it out of their pit.
Regardless, your life still has a purpose and God still has a plan for you.
It's important to be healthy and whole for when your prodigal finds freedom.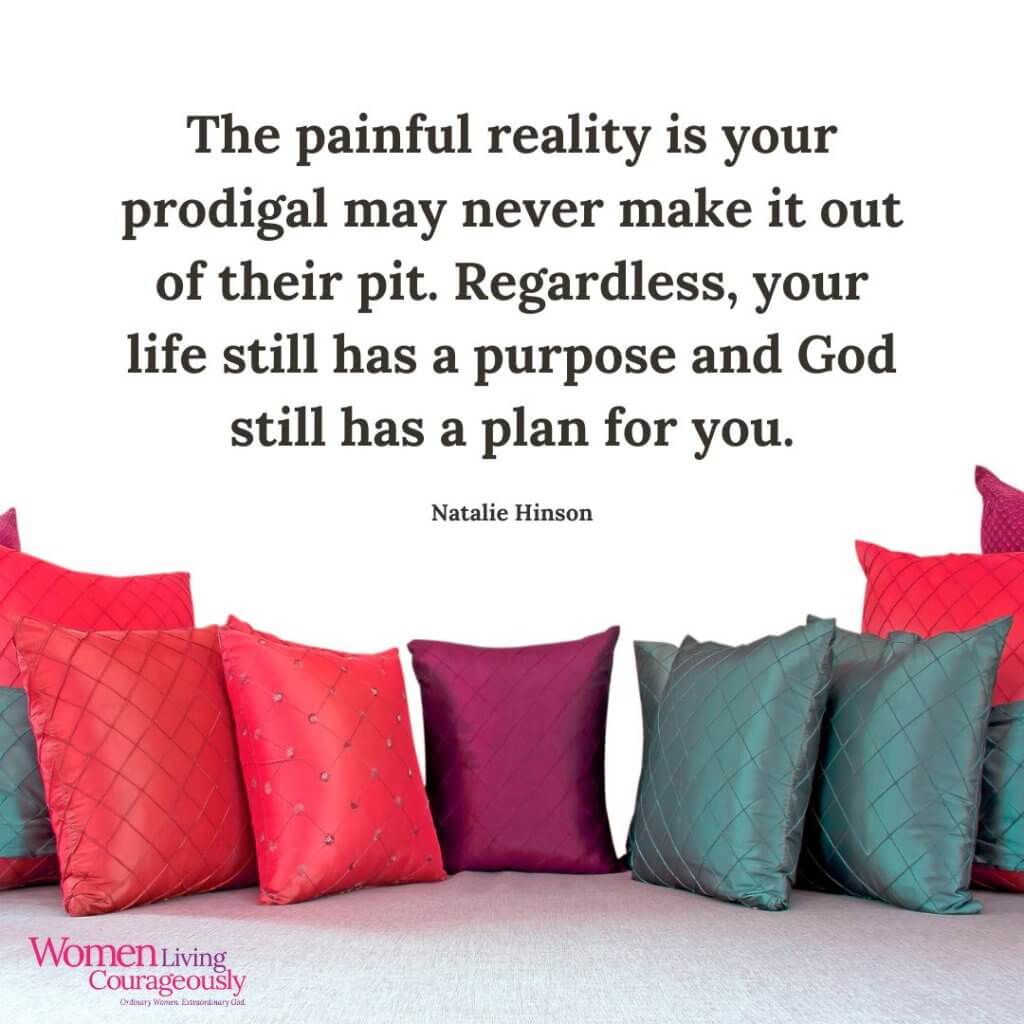 Third, Pray and Invite Others to Pray with You

.
This is the most important piece of recovery.
Prayer cannot be taken lightly, done halfheartedly, or ignored completely.
It is only by the grace of God that any of us experience freedom. And it's only through His powerful arm and gentle call that our loved ones will find the same healing.
God moves when we pray!
Years before I experienced freedom, my family assembled a "team". They wisely and cautiously sought out individuals they knew would relentlessly cry out to the Lord on my behalf.
When I left for treatment, they handed me a list of these names. I held this tattered list in the darkness of my room when I was too hopeless to fight for myself.
I believe God answered the prayers of these individuals. It became evident as the miraculous nature of my recovery began to unfold.
I relied on these prayers and was eventually able to articulate prayers of my own. Never let up fighting for your prodigal with this powerful weapon.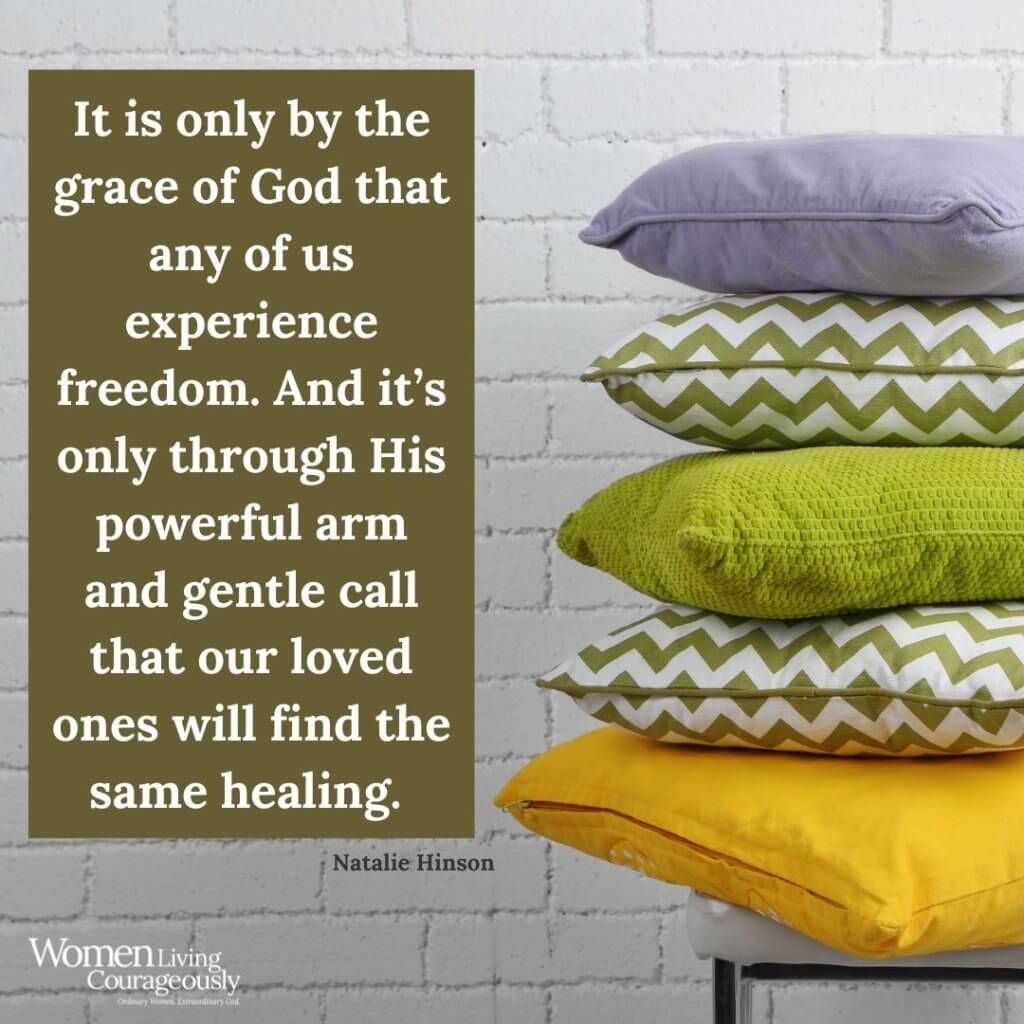 Closing Thoughts of Encouragement for Those Who Love a Prodigal

.
Psalm 34:18 promises us, "The Lord is near to the brokenhearted and He saves those who are crushed in spirit."
Though we don't always choose His perfect plan for our lives, He is faithful.
He will not waste the pain of our mistakes or the mistakes of our loved ones.
Draw near to Him and wait expectantly for Him to make all things new.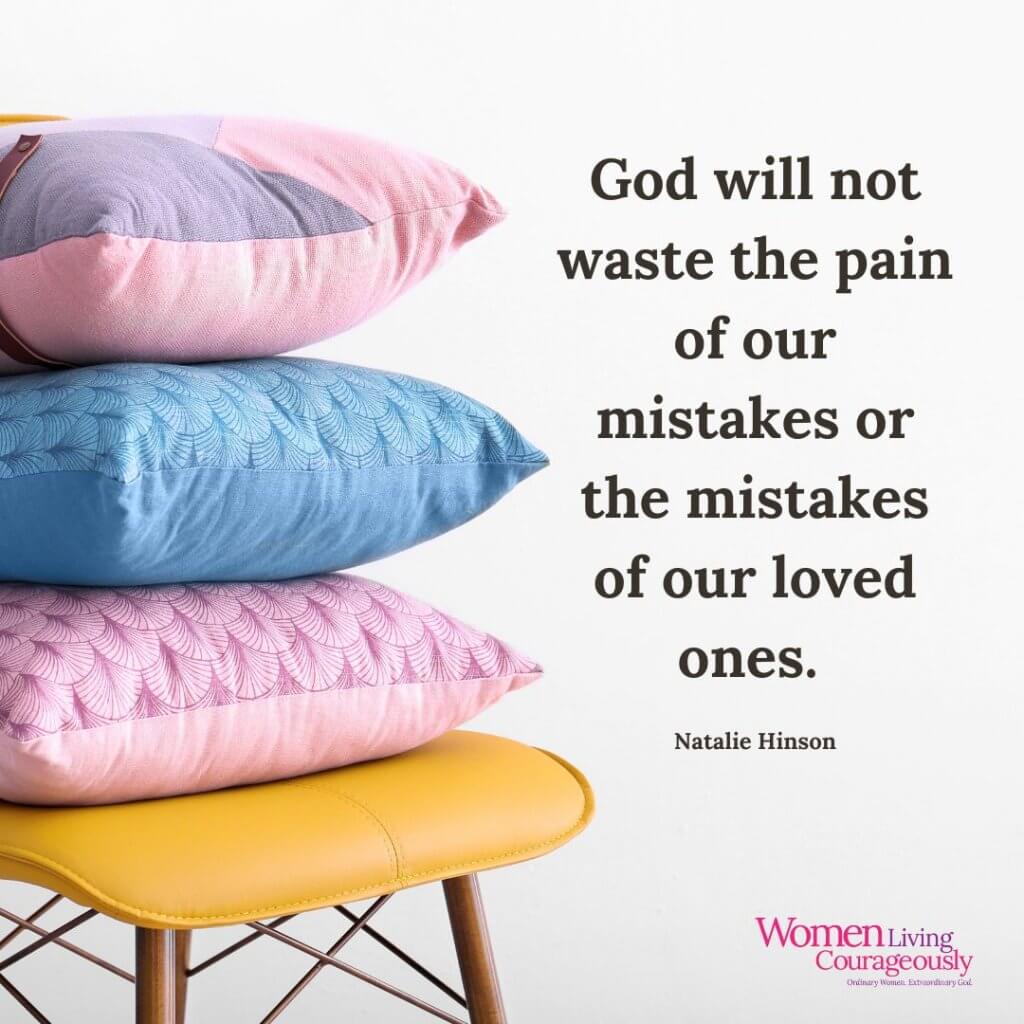 About the Author: Natalie Hinson
Natalie Hinson is an amazing daughter, sister, friend, and wife. She's married to Seth for the past three years and they are expecting their very first baby (Owen) very soon.
Also, she's the Ministry Experience Manager at Love Worth Finding and a precious friend and encouragement to so many.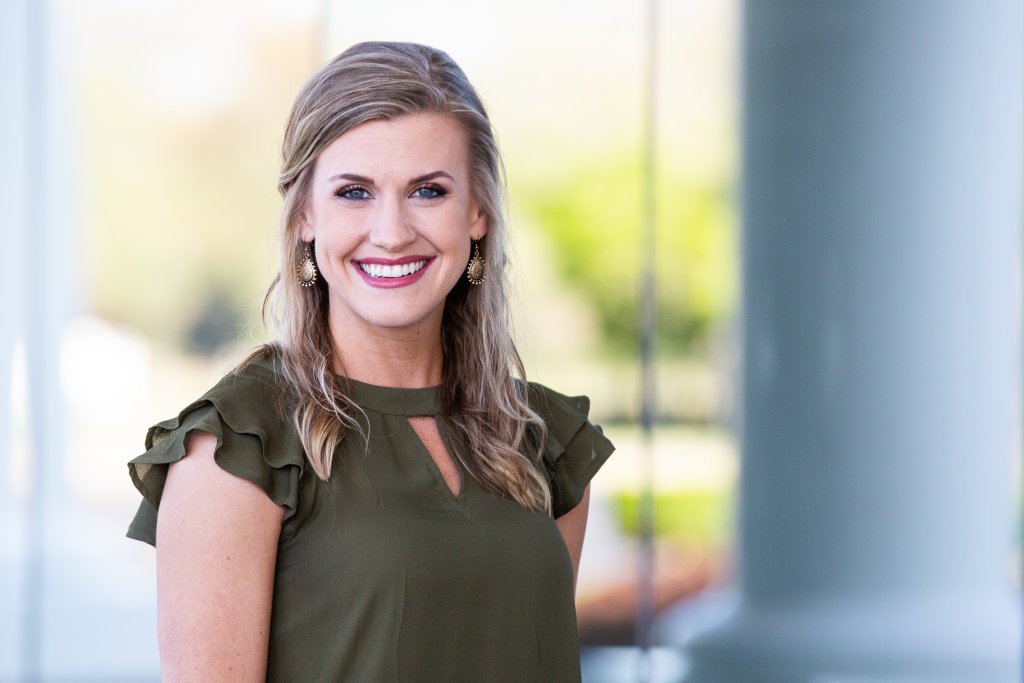 Could You Use a Little More Encouragement

?
I want to tell you about a couple of wonderful resources that we have from Love Worth Finding.
And I looked these up because I wanted to give you a couple of things that you could go to after this conversation today.
There's a great booklet called "How to Keep Your Spiritual Fires Burning."
And if you feel like you've drifted or your heart's grown cold, this is a wonderful little book from the Ministry of Love Worth Finding that you may want to pick up.
You can get a copy of this booklet HERE.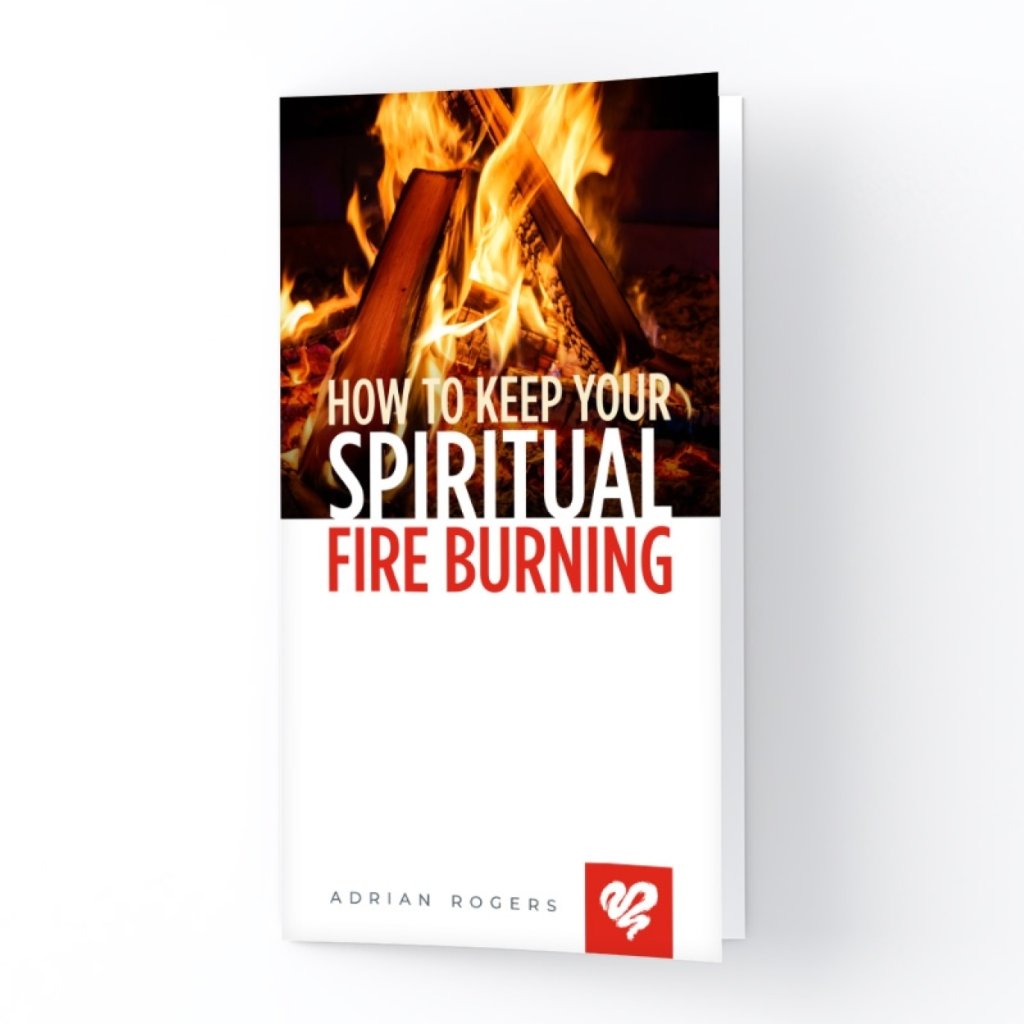 There's also another great booklet called "How to Raise Godly Children." It's a very encouraging little resource.
You can grab your copy HERE.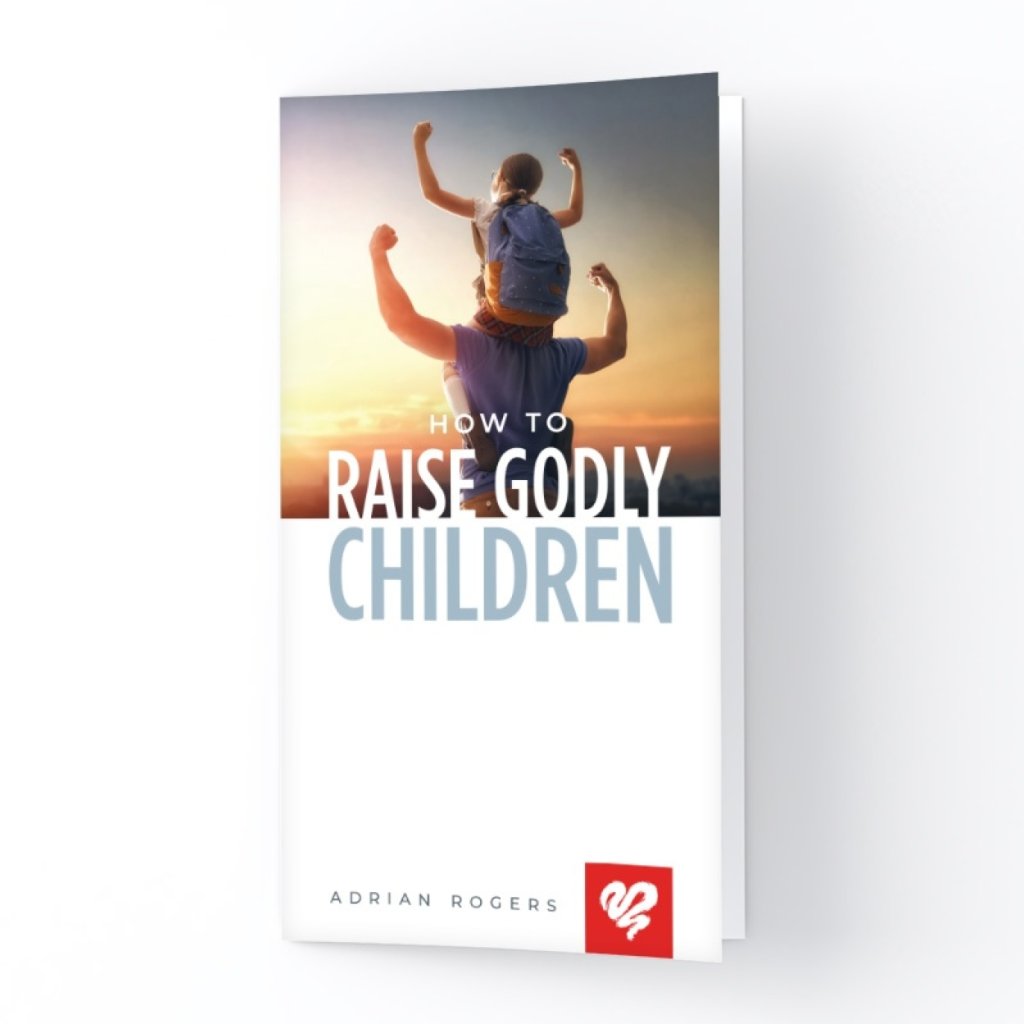 This blog occasionally uses affiliate links and may contain affiliate links.
© Women Living Courageously, 2022. Unauthorized use and/or duplication of this material without express and written permission from this blog's author and/or owner is strictly prohibited.
Further, excerpts and links may be used, provided that full and clear credit is given to Melanie Redd and Women Living Courageously with appropriate and specific direction to the original content.