You can listen to this message on the Podcast!
To get to this episode on the podcast, just click on one of the following sites:
How to Choose Your Word for the Year – A Few Opening Comments

!
Welcome to the brand new, rebranded, Ordinary Women, Extraordinary God!
We are a virtual women's ministry working in tandem with the ministries of Love Worth Finding. And we are here to encourage you to laugh without fear of the future.
Our purpose is the same, but we have flipped the script on our name. Our Title is now Ordinary Women, Extraordinary God.
We are women living courageously – pursuing a relationship with an awesome God.
I'm your host, Melanie Redd, and we are so glad you have joined us today!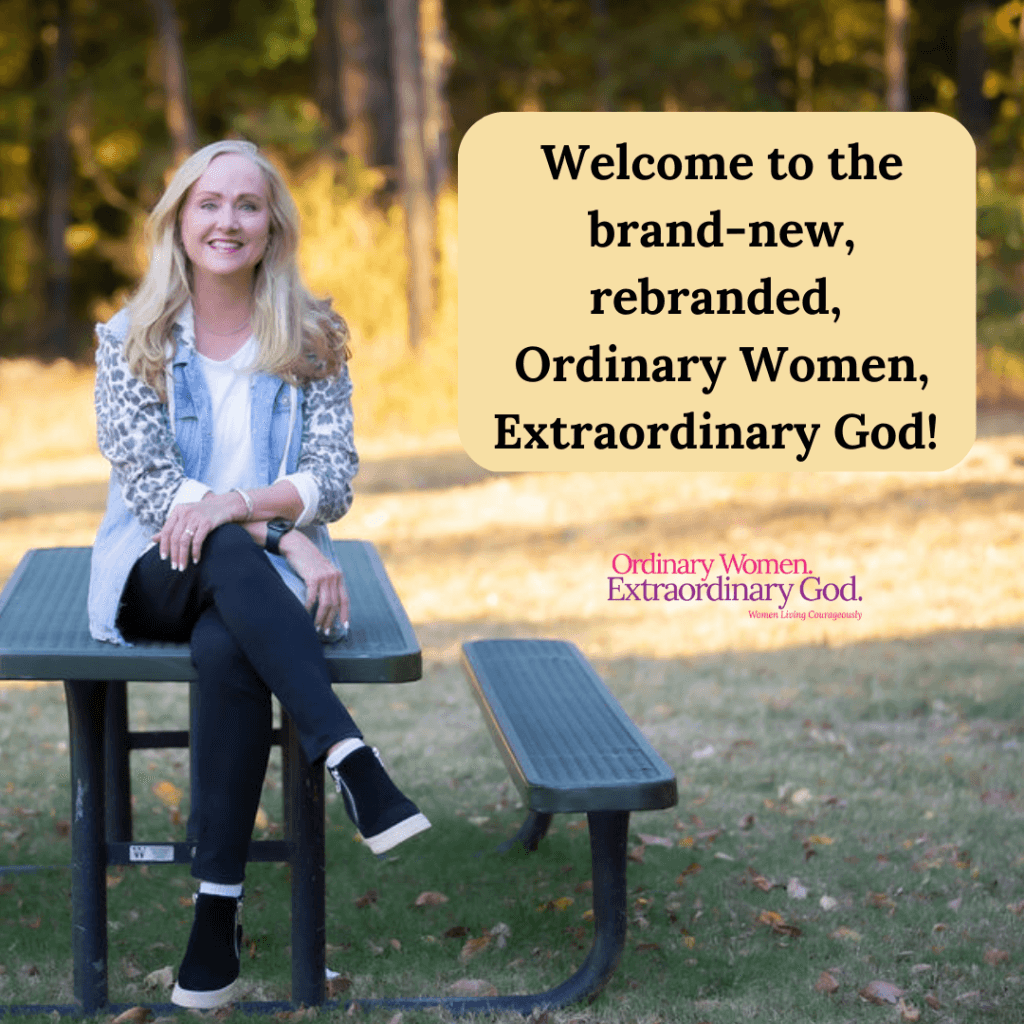 As we start this new year, we are going to try a few new things

:
1} We will still have a beautiful website filled with encouragement, inspiration, and many free resources created just for you.
2} Also, we will continue to send regular emails to offer you hope and to remind you about new articles and podcast episodes.
3} Further, you can connect with us on our updated social media channels. We are on Instagram and Facebook, and we would love to meet you over there!
In addition, we are going to make a few changes to the podcast.
1} For this year, we will offer fewer interviews and more devotions. We hope to share short and powerful words of hope twice per month.
2} Then, we are adding a YouTube channel and regular interviews with our amazing friends.
3} We will share these interviews on YouTube, via email, and on Facebook.
Our prayer is that all of these updates will serve to encourage you greatly!
And we always love to hear back from you!
So, let us know what you think and how you like the updates and changes!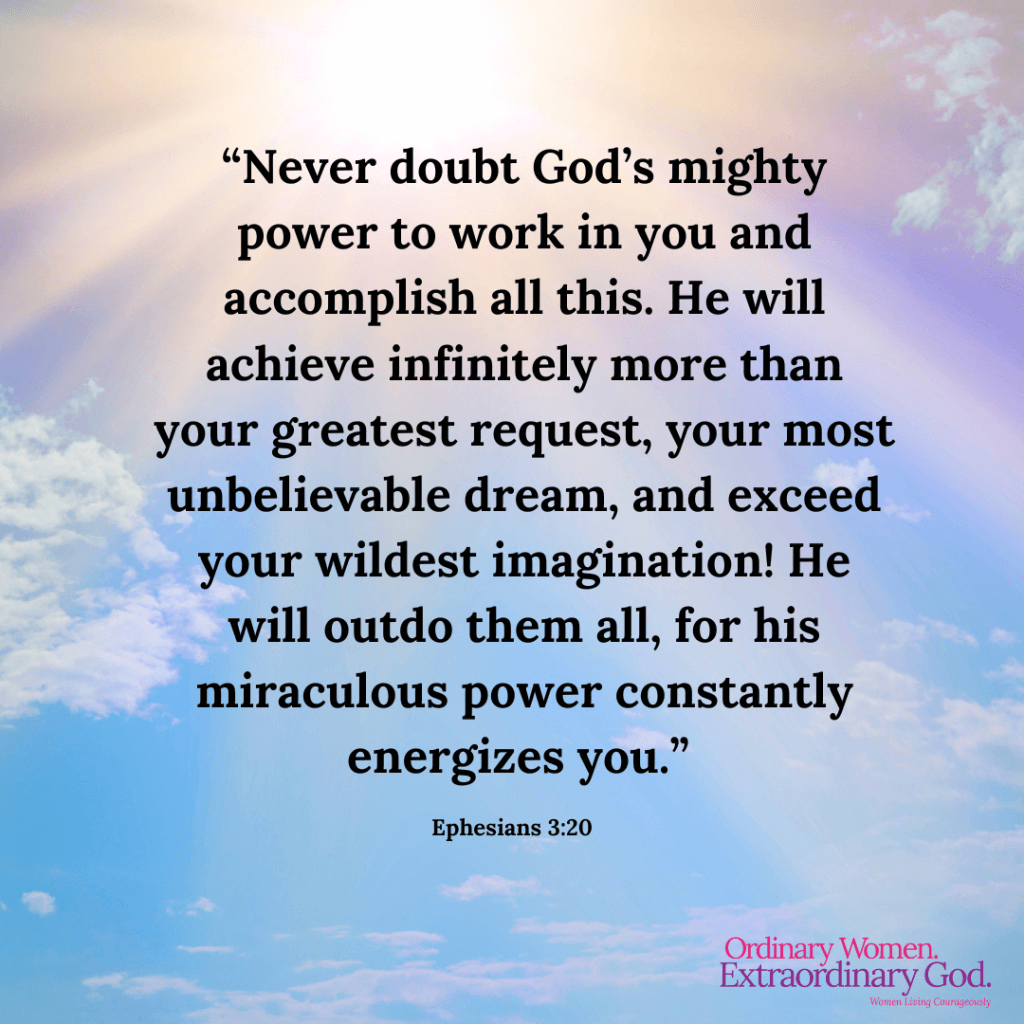 How to Choose Your Word for the Year
Choosing a word became popular about 6-7 years ago. 
All of the bloggers were doing it.
I would sort of choose and then kind of go along with everyone.
Honestly, I wasn't particularly intentional, but I always had an answer when someone asked.
I'd say,
"Oh, my word is joy or hope or peace."
When My Word Began to Matter More

!
However, at the end of 2020 – the start of 2021, I got excited about this one Bible verse and this one phrase.
It followed me around.
Every sermon.
Every song.
Even my conversations.
I was sort of "hounded" by the phrase and the idea.
My Words – "Expanding My Borders."
My Verse – Ephesians 3:20,
"Never doubt God's mighty power to work in you and accomplish all this. He will achieve infinitely more than your greatest request, your most unbelievable dream, and exceed your wildest imagination! He will outdo them all, for his miraculous power constantly energizes you."
I did what any good Southern Girl would do.
So, with my word and verse, I did what any good southern girl would do… I got on the Smallwood's home site and ordered two signs – one with the words and one with the verse.
Then, I put these on my wall, right by my bed, and I made an intentional effort to apply my life to these goals, these words for an entire year.
It was transformational!
I mean… It completely changed my year!
Let me give you some simple steps for choosing your best word of the year

.
This is how I do it.
It's a simple way to decide.
There are many steps you can take, and I just want to give you a quick overview of how to get to your word and verse of the year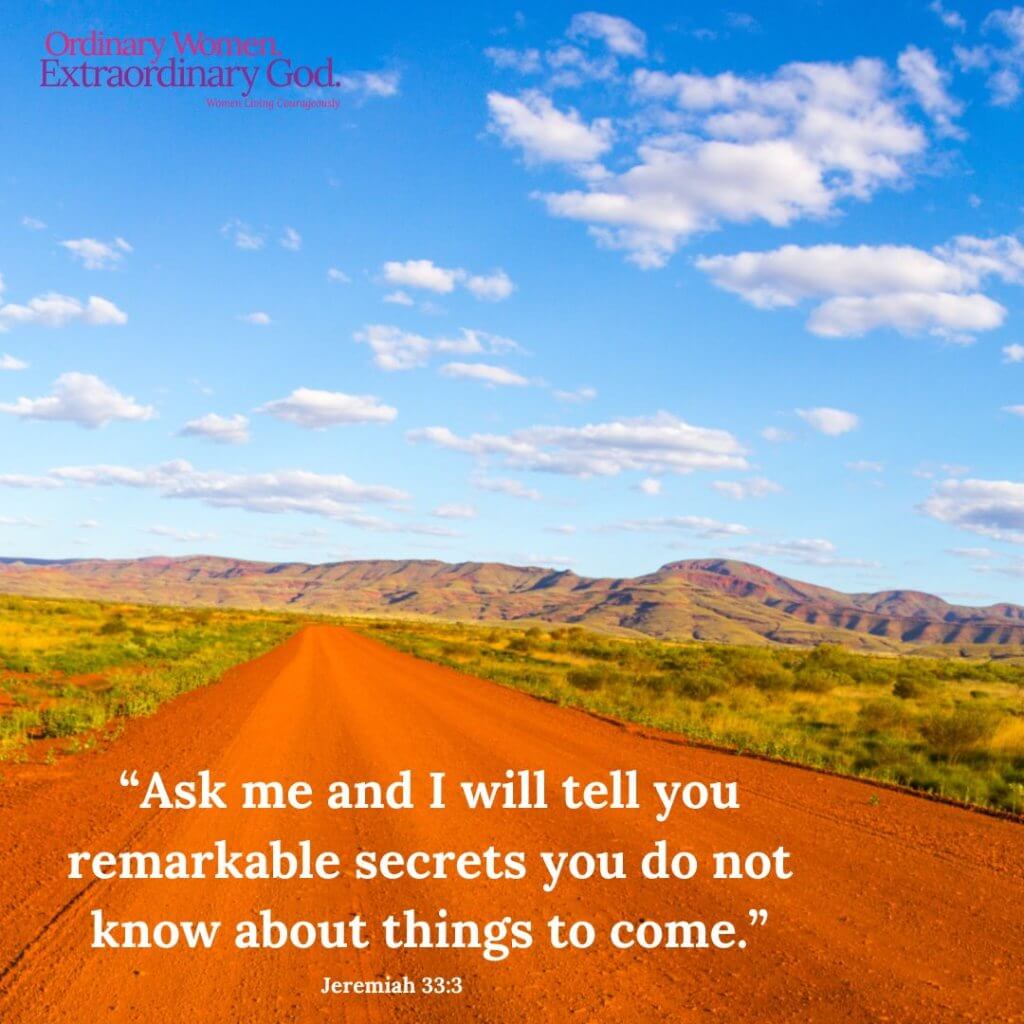 First Way – To Choose Your Word of Phrase for the Year
Begin to pray and ask God to give you a word/phrase for the year.
Ask yourself questions like:
What does God want me to focus on this year?
Where does He want to take you?
How might He want to work in your life this year?
What has He been putting on your heart?
Second Way – Choose Your Word for the Year

.
Make a list.
This is a thoughtful and comprehensive list.
Consider things like:
Are there themes God is putting on your heart?
What sermons have resonated with you?
What books have you been touched by?
Has there been a conversation that has stayed with you?
What verses have stood out?
What have you and your friends been discussing?
Maybe you have watched a movie, heard a podcast, or even seen something on social media that has deeply impacted you.
Write those things down.
Do you see any common ground?
Third Way – Choose Your Word for the Year

.
As you are praying and making lists, ask God to speak to you through your devotions, journaling, your friends, your pastor, what you are reading, and your Bible study times.
Like a neon light coming off a page, ask God to show you where He wants you to focus.
Consider the promise of Jeremiah 33:3,
"Ask me and I will tell you remarkable secrets you do not know about things to come."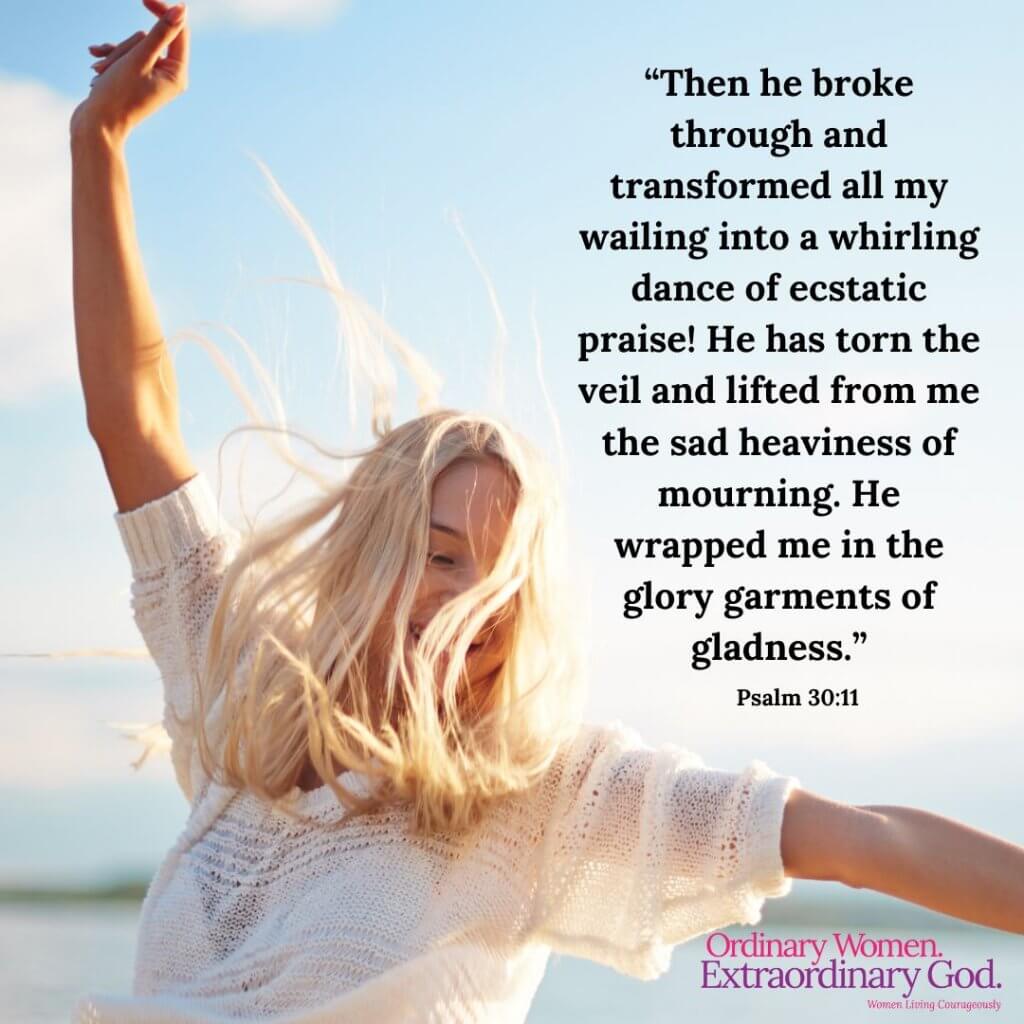 Let Me Share How this Worked for me in 2022

.
Last year, as I was reading through the Psalms, I came across a verse that sort of smacked me in the head!
I was in Psalm 30, and I came across verse 11.
Then, I read it in several translations, and then the word "HEAL" kept running through my mind.
I thought of:
Healing.
Health.
Heal.
And, healthy.
This is where I knew I needed to focus in 2022.
And, God gave me a verse to go along with my word and my them for the year.
Indeed, my verse from Psalm 30:11 reads,
"Then he broke through and transformed all my wailing into a whirling dance of ecstatic praise! He has torn the veil and lifted from me the sad heaviness of mourning. He wrapped me in the glory garments of gladness."
It's on my wall

.
My word all year has been, "HEAL."
I've prayed over it, read books about it, and asked God to do any healing He wanted to do.
Truly, I've sought to be healthier – in every way!
It's been my focus for an entire year… like an underlying goal and purpose.
And I've seen God do amazing things all year long in, through, and with my life in the arena of better health.
One of my friends says it this way.
One of my friends says it this way.
"Choosing just one word for the year keeps me focused.
It keeps me sane.
And it leaves me a whole lot more successful and satisfied with life."
Once you choose your word, you can grow with the word you choose

.
To take the word even further, you can do things to make it more real and more personal to you.
For example, you can pray over your word and invite God to make this concept essential and impactful in your world this year.
Also, you can look up verses that contain your word for the year. Head to the concordance of your Bible and do a word study on your particular word.
Another thing you can do to make your word come alive in your life is to read great books on the topic of your word for the year.
For instance… If your word is hope, find every great book you can on the topic of hope.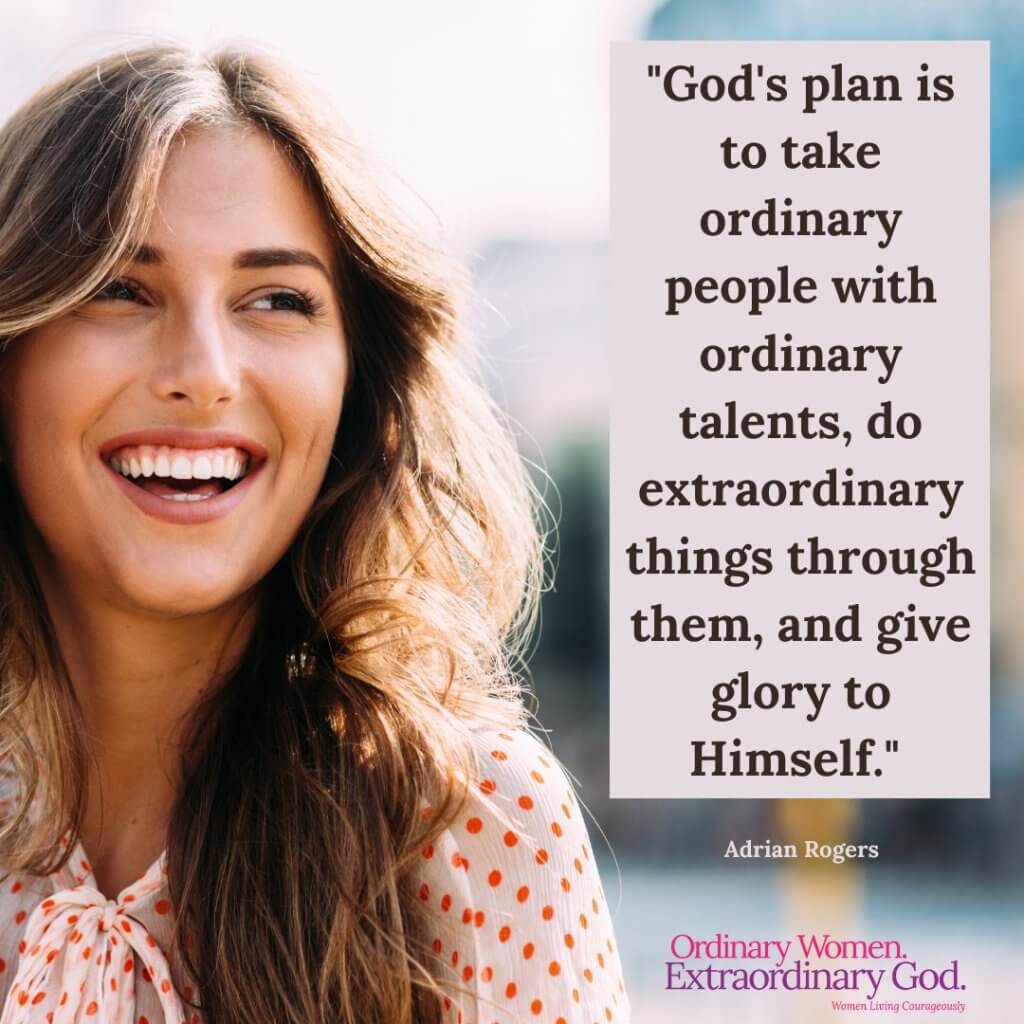 Also, to make it powerful, you can share it

!
Share your word with others.
Tell your friends and family members about it.
In addition, you can talk about your word and your verse on social media.
To ramp things up even more, get your word for the year framed. Hang it on your wall.
And, while you are at it, why not frame your verse also?
Why do all of this

?
You will have such clarity because you are only focused on one thing!
It will add depth and width and sweetness to your world.
It will get you hyper-focused on one truth for the entire year!
Choosing one word/phrase and one verse to focus on will be life-changing.
I promise!
"God's plan is to take ordinary people with ordinary talents, do extraordinary things through them, and give glory to Himself."
Adrian Rogers
How to Choose Your Word Activity Guide
So, I've put all of this info into an Activity Guide for you to use to find your word and verse for the year.
It's the "Find Your Word for the Year Activity Guide!"
You can grab your copy and discover your word for the year!
Just right-click, save, and print out the guide that's posted below.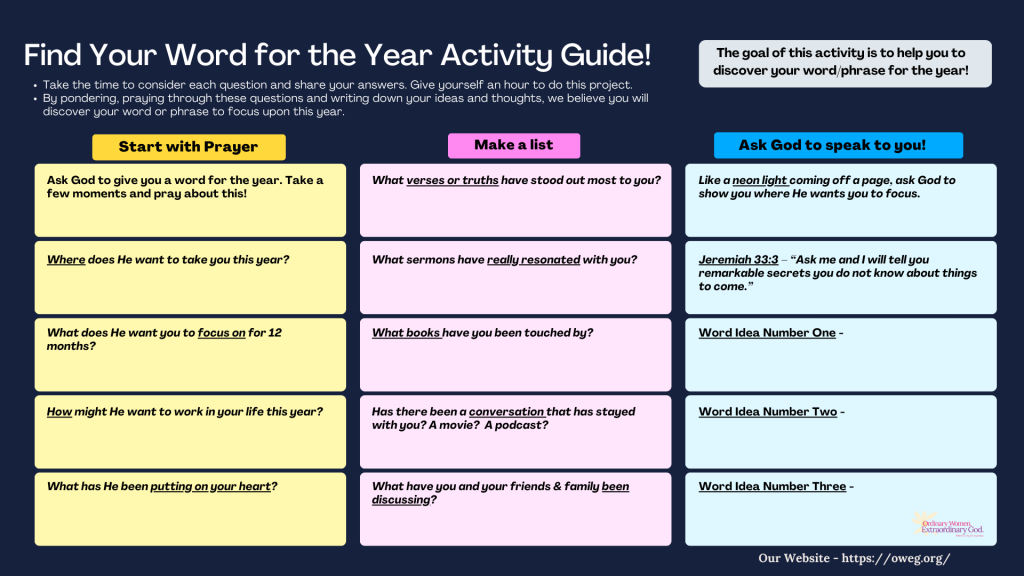 Go back to the beginning – choosing my words

.
I've just chosen my words and verse for 2023.
I'll tell you what it is… "Something new."
My verse is Isaiah 43:19,
"For I am about to do something new.
See, I have already begun! Do you not see it?
I will make a pathway through the wilderness.
I will create rivers in the dry wasteland."
By the way, I ordered my new wall signs yesterday.
And I've told my friends and family members that I will buy them a sign if they commit to doing the same thing.
Final thoughts on How to Choose Your Word
Hyper focusing on one goal has been life-changing.
Why not give it a try?
And, if you already are – I'd love to hear about it!
It's always a joy to hear from you!
Let me know what your word or phrase is for 2023!
Also… Please share this ministry

!
Share the blog, the podcast, and our emails with anyone you think will be blessed!
As always, we appreciate your stars, your shares, your reviews, and your comments.
Let us know what you appreciate and let your friends know as you are encouraged!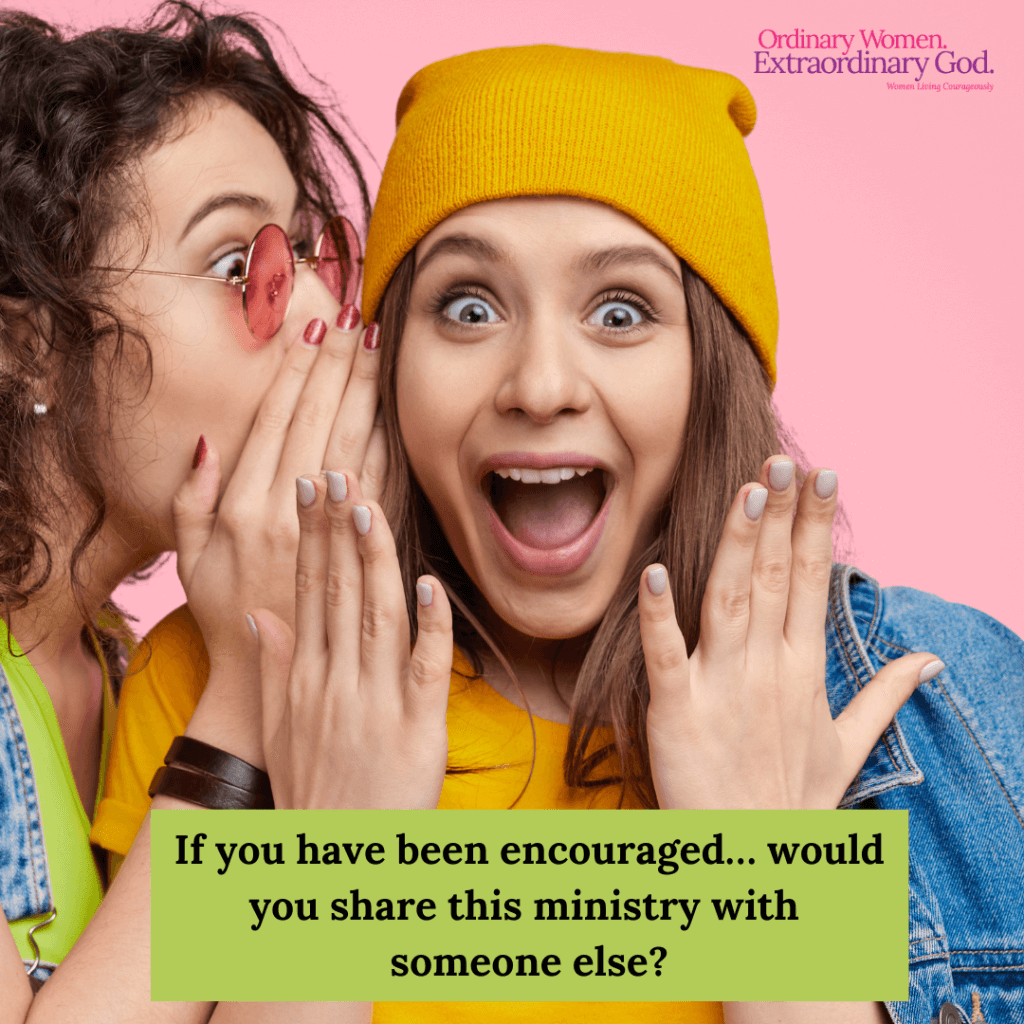 Remember

!
We are ordinary women who are loved by an extraordinary God.
And we laugh without fear of the future as women living courageously.
This blog occasionally uses affiliate links and may contain affiliate links.
©Ordinary Women, Extraordinary God, 2023. Unauthorized use and duplication of this material without express and written permission from this blog's author and owner is strictly prohibited.
Further, excerpts and links may be used, provided that full and clear credit is given to Melanie Redd and Ordinary Women, Extraordinary God, with appropriate and specific direction to the original content.